How Digital Marketing Can Drive Growth for Managed IT Service Providers
Computers & Technology → Technology
Author

Ryan Laeys

Published

July 19, 2023

Word count

838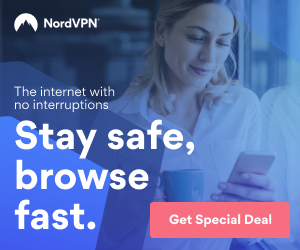 Introduction:
In today's digitally driven world, managed IT service providers (MSPs) play a crucial role in helping businesses manage their IT infrastructure and stay competitive. However, with the growing number of MSPs in the market, it's essential for these service providers to adopt effective digital marketing strategies to differentiate themselves, build brand awareness, and drive growth. In this blog post, we will explore the various ways in which digital marketing can benefit managed IT service providers and provide actionable insights to help them thrive in the competitive landscape.
Building an Engaging Online Presence:
Digital marketing allows MSPs to establish a strong online presence, enabling them to reach a wider audience. Here are some key strategies to achieve this:
A. Website Optimization: A well-designed and user-friendly website is the cornerstone of digital marketing. It should highlight the services offered, showcase client success stories, and provide valuable content such as blogs, case studies, and whitepapers.
B. Search Engine Optimization (SEO): Implementing SEO best practices helps MSPs rank higher in search engine results pages. By optimizing their website with relevant keywords, creating high-quality backlinks, and ensuring technical SEO elements are in place, MSPs can attract organic traffic and generate leads.
C. Content Marketing: Producing informative and relevant content positions MSPs as thought leaders and helps build trust with potential clients. Content formats such as blog posts, ebooks, infographics, and videos can be used to educate and engage the target audience.
Targeted Advertising and Lead Generation:
Digital marketing offers MSPs the ability to reach their ideal customers through targeted advertising and lead generation campaigns. Here are some effective methods:
A. Pay-Per-Click (PPC) Advertising: Running PPC campaigns on platforms like Google Ads or social media channels allows MSPs to display ads to users searching for IT services or who match specific demographics. By carefully targeting relevant keywords and optimizing ad copy, MSPs can attract quality leads.
B. Social Media Marketing: Utilizing social media platforms like LinkedIn, Twitter, and Facebook helps MSPs connect with potential clients, share valuable content, and build a community. Social media advertising can be highly targeted, reaching decision-makers in specific industries or geographical locations.
C. Email Marketing: Building a targeted email list and sending regular newsletters or updates keeps MSPs top-of-mind with potential clients. Personalized emails, offering insights and solutions, can nurture leads and drive conversions.
Online Reputation Management:
Reputation is vital for any service-based business. MSPs can leverage digital marketing strategies to manage their online reputation effectively:
a. Online Reviews and Testimonials: Encouraging satisfied clients to leave positive reviews on platforms like Google My Business, Yelp, or industry-specific directories enhances the MSP's credibility and attracts new customers.
b. Thought Leadership and Guest Blogging: By positioning themselves as industry experts, MSPs can contribute guest blog posts to relevant websites or publications. This enhances their reputation, increases visibility, and drives traffic back to their own website.
Leveraging Social Proof and Case Studies:
Social proof is a powerful tool in the digital marketing arsenal. MSPs can showcase their expertise and success through:
a. Case Studies: Detailed case studies highlight the challenges faced by clients and how MSPs effectively resolved them. These real-life examples demonstrate the value MSPs bring to the table and help build trust with potential clients.
b. Client Testimonials: Displaying testimonials from satisfied clients on the website or social media platforms adds credibility to the MSP's services and can influence prospects' buying decisions.
Continuous Data Analysis and Improvement:
Digital marketing provides valuable data and analytics that can help MSPs refine their strategies and achieve better results. By tracking key performance indicators (KPIs) such as website traffic, lead conversion rates, click-through rates, and engagement metrics, MSPs can gain insights to improve their digital marketing efforts. Here are a few ways to leverage data analysis:
a. Conversion Tracking: Implementing conversion tracking tools such as Google Analytics allows MSPs to identify which marketing channels and campaigns are generating the most leads or conversions. This data helps allocate resources effectively and optimize underperforming strategies.
b. A/B Testing: Conducting A/B tests on elements like ad copy, landing page designs, or call-to-action buttons helps MSPs identify what resonates best with their audience. By analyzing the results, they can make data-driven decisions to improve conversion rates.
c. User Behavior Analysis: Studying user behavior on the website provides insights into how visitors navigate, what content they engage with, and where they drop off. This information helps MSPs optimize the user experience and improve website performance.
Conclusion:
Digital marketing has become an essential tool for managed IT service providers looking to drive growth and stay ahead in a competitive market. By leveraging various digital marketing strategies, MSPs can establish a strong online presence, generate quality leads, build their reputation, and continuously refine their efforts based on data analysis. Investing in digital marketing not only helps MSPs attract new clients but also strengthens relationships with existing ones. Embracing the digital landscape is crucial for managed IT service providers to thrive in today's technology-driven world and position themselves as trusted partners for businesses in need of reliable IT solutions.
This article has been viewed 255 times.
Rate article
This article has a 5 rating with 4 votes.
Article comments
There are no posted comments.