Troubleshooting Guide: Ring Not Connecting to WiFi
Computers & Technology → Technology
Author

John Robert

Published

July 21, 2023

Word count

537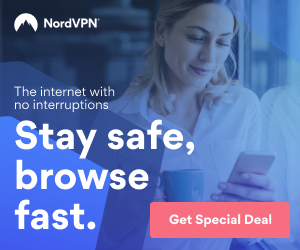 Ring devices, known for their reliability and convenience in home security, may encounter issues when attempting to connect to WiFi networks. If you're facing the frustration of your Ring device not connecting to WiFi, this article will guide you through troubleshooting steps to resolve the issue and restore connectivity for seamless functionality.
Check WiFi Signal Strength
A weak WiFi signal can hinder the connection between your Ring device and the network. Ensure that your device is within range of your WiFi router, and check if other devices in the same area experience similar connectivity issues. Consider moving your router closer to the Ring device or installing a WiFi extender for improved signal strength.
Verify WiFi Network Credentials
Double-check the accuracy of the WiFi network name (SSID) and password you entered during the setup process. Mistyping or entering incorrect credentials can prevent your Ring device from connecting. Confirm the details and re-enter them if necessary, ensuring you're using the correct uppercase/lowercase characters and special symbols.
Restart Your Ring Device
Sometimes, a simple device restart can resolve connectivity issues. Power off your Ring device by disconnecting it from the power source for about 30 seconds, and then reconnect it. Allow the device to reboot and attempt the WiFi connection again.
Reboot Your Router
A common solution to WiFi connectivity problems is rebooting the router. Power off your router, disconnect it from the power source, and wait for about 30 seconds. Reconnect the router to power and let it fully restart. Once the router is back online, try connecting your Ring device to WiFi.
Check Router Compatibility
Ensure that your router is compatible with Ring devices. Ring requires routers that support 2.4 GHz WiFi frequency. Some routers operate on a 5 GHz frequency, which may not be compatible. Check your router's settings and consider adjusting it to broadcast on the 2.4 GHz band if available.
Adjust Router Security Settings
Certain router security settings, such as firewalls or MAC address filtering, can interfere with Ring device connectivity. Temporarily disable or modify these settings to allow the Ring device to connect. Remember to re-enable security features after successfully connecting.
Update Firmware and App
Outdated firmware on your Ring device or the Ring app can cause connectivity issues. Check for available updates for both the device and app. Update them to the latest versions, as they often include bug fixes and improvements that enhance connectivity and performance.
Factory Reset and Set Up Again
As a last resort, consider performing a factory reset on your Ring device. Keep in mind that this will remove all personalized settings. Follow the device-specific instructions to perform the reset, then go through the setup process again, ensuring a proper WiFi connection is established.
Conclusion
Facing difficulties when your Ring device doesn't connect to WiFi can be frustrating, but with the troubleshooting steps outlined in this article, you can overcome these challenges. By checking signal strength, verifying network credentials, restarting devices, adjusting router settings, updating firmware, and performing a factory reset if necessary, you can resolve connectivity issues and restore seamless communication between your Ring device and WiFi network. With a stable connection, you can enjoy the full benefits of your Ring device, ensuring enhanced security and peace of mind for your home.
This article has been viewed 145 times.
Article comments
There are no posted comments.