"Windows" by Clyde: A Promising Prelude to the Upcoming "Baby Steps" Project
Arts & Entertainment → Books & Music
Author

Jordan Dominguez

Published

August 14, 2023

Word count

369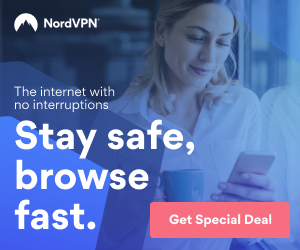 Clyde, the talented Fort Wayne emcee, is gearing up for a summer of musical excitement with the release of his latest single, "Windows." Produced by [bsd.u], this track follows Clyde's earlier hit, "MOVE ASIDE," and has quickly gained attention for its clever references and confident lyricism. As fans eagerly anticipate the release of the collaborative project "Baby Steps," which is rumored to include both "MOVE ASIDE" and "Windows," speculation grows about whether Clyde will drop another single before the album's Fall 2023 release.
A Smooth Recovery and a Nod to Eminem:
Clyde's journey to "Windows" was not without obstacles. After a temporary mishap with "MOVE ASIDE," which briefly disappeared from Spotify, the single made a triumphant return just 11 days later. Despite the setback, Clyde seems undeterred and is focused on his new offering. In "Windows," he cleverly references Eminem's 1997 "Weed Facer" freestyle, adding his own twist to the iconic lines. This nod to the rap legend sets the tone for Clyde's confident and unapologetic approach to his craft.
Boasting Effortlessly and Paying Homage:
On "Windows," Clyde doesn't hold back, confidently proclaiming himself the "greatest rapper ever" with an infectious charisma. He also expresses gratitude for his achievements, playfully acknowledging his ability to return competitors' CDs to the record store. Additionally, the song features references to Mac Miller's classic 2014 mixtape "Faces," showcasing Clyde's appreciation for the genre's influential figures.
Looking Ahead to "Baby Steps":
Clyde's partnership with [bsd.u] has already generated considerable anticipation for their collaborative project, "Baby Steps." With both "MOVE ASIDE" and "Windows" expected to feature on the tracklist, fans are eager to see what other surprises the album holds. As speculation grows, supporters wonder if Clyde will drop yet another single in the lead-up to the album's Fall 2023 release or if they will soon be streaming the full "Baby Steps" experience.
Conclusion:
Clyde's "Windows" single serves as a powerful precursor to his upcoming collaborative project with [bsd.u], leaving fans eager for more. With confident lyricism, clever references, and a nod to rap legends, Clyde continues to make his mark in the hip-hop scene. As the release of "Baby Steps" draws nearer, excitement builds for what this talented emcee has in store for his devoted followers.
Clyde Cyrus is a rising hip-hop artist hailing from Fort Wayne, known for his charismatic flow and clever lyricism. Ever since 2018, his music has been making waves in the industry, garnering attention with recent releases like "MOVE ASIDE" and "Windows," the latter produced by [bsd.u]. Clyde's talent shines through in his ability to effortlessly blend classic hip-hop influences with modern twists, captivating listeners with his confident, unapologetic style.
Article source:
https://articlebiz.com
This article has been viewed 84 times.
Article comments
There are no posted comments.