How Legal Outsourcing Can Save You Money and Boost Productivity
Author

Ironwood Legal Solutions

Published

July 24, 2023

Word count

616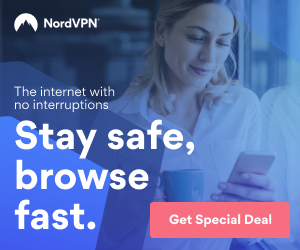 If you've ever wondered what rapidly growing businesses are doing to stay ahead of the curve, we're about to let you in on a little secret. They're outsourcing their legal process to make the most of their resources and to stay clear of any uncertainties. This applies to both law firms and businesses, who are turning to trusted third-party providers for legal services such as contract management, research and litigation support, and regulatory compliance.
In 2022, the underrated industry, legal outsourcing, was valued at USD 13.67 billion with a projected compound annual growth rate (CAGR) of 31.4% from 2023 to 2030.
On that note, if you're curious to learn how legal outsourcing can help your business to grow seamlessly, read on.
Increased efficiency
Outsourcing legal services will improve the overall productivity of your company or law firm. By outsourcing tasks like the drafting of legal documents to a trusted outside party at a cost-friendly rate, your team can shift their focus on servicing your new and existing clients. This can multiply efficiency, elevate the quality of your offerings, and eventually help you scale to bigger horizons.
At Ironwood, our team emphasises every little important detail and ensures to revert with optimum results in a timely manner. We believe that this facilitates businesses and law firms to benefit from our expertise and experience, allowing them to focus on their core competencies and grow their business.
Help avoid losses
Legal compliance is crucial for businesses, big or small. It ensures that companies operate within the legal boundaries to avoid legal disputes that can result in significant financial losses. By seeking legal advice and help, companies can take proactive measures to prevent legal issues from arising and ensure they stay compliant with laws and regulations.
Partnering with an offshore legal firm can help companies ensure legal compliance while minimising costs. Our experienced legal professionals are well-versed in global jurisdictions and provide cost-effective legal services in areas like contract management, due diligence, litigation support and regulatory compliance. By partnering with us, businesses can stay up-to-date with legal requirements, minimise risks, and avoid costly legal disputes or fines.
Do you know our customised legal solutions are tailored to the specific needs of our clients? This makes it easier for businesses to stay legally compliant without breaking the bank.
Fill workforce gap
Although the Great Resignation may be behind us, attorneys in legal departments are still noting the effects that the turnover of legal talent has had on their operations. A 2022 survey showed that approximately 70% of corporate lawyers are somewhat likely to leave their current position in the coming year, with 26% confirming they were very likely to leave. Therefore, outsourcing legal services could also empower your knowledge management practices. You don't have to worry about key aspects of a process becoming stagnant when a senior attorney leaves your department.
You will have access to a team of qualified attorneys who can provide continuity and expertise to keep your legal operations running smoothly.
Cost savings
Outsourcing legal services can be a smart financial move for businesses of all sizes. By avoiding the expenses of maintaining an in-house legal department, including salaries, benefits, and office space, you can save a significant amount of money.
At Ironwood, we offer flexible pricing options, including retainer arrangements, to meet the specific needs of your business. As a global outsourcing firm, we're able to provide result-oriented legal services that are both highly cost-effective and of world-class quality.
Our team of qualified attorneys are well-versed in many global jurisdictions, allowing us to provide high-quality legal services to clients around the world. Get in touch with Ironwood today to learn more about how legal outsourcing can save you money and boost your bottom line.
This article has been viewed 574 times.
Rate article
This article has a 5 rating with 1 vote.
Article comments
There are no posted comments.