FTP on Mac: Discover this Guide to know more about File Transfer Protocol
Computers & Technology → Technology
Author

Jack Hamilton

Published

August 18, 2023

Word count

544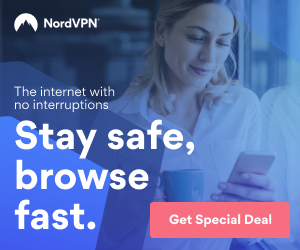 FTP (File Transfer Protocol) is a widely used network protocol that allows users to transfer files between a local computer and a remote server. It has been an essential tool for decades, enabling seamless file sharing and management across networks. If you're using a Mac and want to utilize FTP for your file transfers, we have the perfect solution for you: Commander One - the best FTP client for macOS. Let's delve into how FTP works, and why Commander One stands out as the ultimate FTP solution.
Understanding FTP:
FTP operates on a client-server model, where the client (your Mac) establishes a connection with the server (a remote machine). The client sends commands to the server to perform various file operations, such as uploading, downloading, listing directories, and deleting files. FTP can function with or without encryption. When encryption is applied, it is known as FTPS (FTP Secure), which ensures secure and private data transfers.
Using FTP on Mac with Commander One:
To utilize FTP on your Mac using Commander One, follow these simple steps:
Download and Install Commander One: Visit the official website of Commander One (https://mac.eltima.com/how-to-use-ftp-on-mac.html) and download the application. Install it on your Mac by following the on-screen instructions.
Launch Commander One: After installation, launch Commander One from your Applications folder or by using Spotlight.
Connect to an FTP Server: In the Commander One interface, click on "FTP/SFTP" in the toolbar. Enter the server's address, username, and password. If you're using FTPS, select the appropriate encryption method.
Navigate and Transfer Files: Once connected, you can view the remote directory structure and your local files side by side in Commander One's dual-pane interface. Simply drag and drop files between the two panes to transfer them.
Commander One: The Ultimate FTP Solution for Mac:
Commander One is not just an FTP client; it is a powerful dual-pane file manager for macOS with seamless FTP and SFTP capabilities. Here's why Commander One stands out as the best FTP solution:
Dual-Pane Interface: Commander One's dual-pane view ensures effortless file transfers between your Mac and remote FTP servers, simplifying the management of files.
SFTP Support: In addition to FTP, Commander One supports SFTP, a secure file transfer protocol that uses SSH encryption, guaranteeing safe and encrypted data transfers.
Advanced File Operations: With Commander One, you get a wide range of file management features, including search, sorting, filtering, file compression, and file extraction, enhancing file organization.
Terminal Emulator Integration: Commander One integrates a terminal emulator, allowing you to execute remote commands directly within the application, making it ideal for developers and system administrators.
Cloud Storage Integration: Beyond FTP and SFTP, Commander One integrates with cloud storage services like Google Drive, Dropbox, OneDrive, and Amazon S3, allowing access and management of files across various platforms.
In conclusion, Commander One is the ultimate FTP solution for macOS users seeking a robust and versatile file manager. Its dual-pane interface, support for FTP and SFTP, advanced file operations, terminal emulator integration, and cloud storage support make it an indispensable tool for efficiently managing files both locally and remotely. Whether you're a developer, system administrator, or simply need secure and reliable file transfers, Commander One has you covered with its seamless FTP capabilities on your Mac.
This article has been viewed 96 times.
Article comments
There are no posted comments.