The best window treatments
Author

Edward Wilkinson

Published

July 29, 2023

Word count

449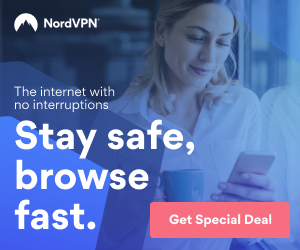 The best window treatment options depend on various factors, including your personal preferences, the room's functionality, and the overall interior design style you want to achieve. Here are some popular and versatile window treatment options to consider:
Curtains and Drapes: Curtains and drapes are classic and versatile options for window treatments. They come in various styles, fabrics, and colours, allowing you to customize the look according to your taste. Lighter fabrics like sheer curtains can provide a soft and airy feel, while heavier drapes can add elegance and privacy.
Blinds: Blinds are a practical choice for controlling light and privacy. They come in different materials like wood, faux wood, aluminium, and vinyl. You can adjust the slats to allow varying levels of light to enter the room. Cassette blinds are widely used in homes, student accommodation and schools because they include side channels which close the gap at the sides of the fabric where light tends to get through. This enables cassette blinds to block out more light than roller, venetian, Roman and vertical blinds.
Shades: Shades are similar to blinds but made from a single piece of material. They offer a clean and minimalist look and come in various styles, including roller shades, Roman shades, and cellular shades. Cellular shades, in particular, provide excellent insulation and energy efficiency.
Shutters: Plantation shutters are a stylish and durable option for window treatments. They are usually made of wood or faux wood and can be customized to fit different window shapes and sizes. Shutters provide excellent light control and insulation.
Sheers: Sheer curtains or sheer panels are a delicate option that filters light while maintaining privacy. They add a soft and ethereal touch to the room.
Valances and Cornices: Valances and cornices are decorative top treatments that can complement other window coverings like curtains or blinds. They add a finishing touch and can help conceal the hardware.
Motorised Treatments: For added convenience and modernity, consider motorized window treatments. With remote control or smart home integration, you can easily open and close your blinds or shades.
Layered Treatments: For a luxurious and versatile look, consider layering different window treatments. For instance, combining curtains with blinds or shades allows you to have both privacy and light control options.
Window Films: Window films are a practical option for enhancing privacy, reducing glare, and blocking harmful UV rays. They are available in various designs, including frosted, stained glass, and decorative patterns.
When choosing the best window treatment for your space, consider factors like the room's function, natural light levels, privacy needs, and your overall interior design style. Don't hesitate to experiment with different combinations or consult with an interior designer if you need expert advice.
This article has been viewed 140 times.
Article comments
There are no posted comments.