What questions should you ask a college admissions consultant before hiring their services?
Author

The Ivy Institute

Published

July 30, 2023

Word count

1,103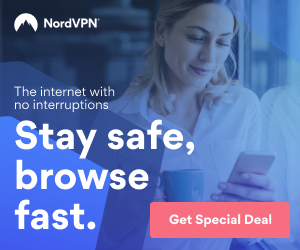 So, you've decided to team up with a college admissions consultant to boost your chances of getting into that dream college. In selecting the best college admissions consultant, here are some important questions you should ask your potential counselor. Let's break it down together!
What's Your College Admissions Office Experience?
First things first, you want a consultant with real-deal insider knowledge. So, ask them about their experience working inside college admissions offices. Trust me, that's where the magic happens! They've seen it all, and they know exactly what those colleges are looking for. From essays that stand out to the nitty-gritty of the selection process, their experience can be a game-changer.
Can You Share Your Success Stories?
Sure, working in admissions is cool, but what really matters is their track record of success. You want someone who can back up their talk with some serious achievements. Ask for their success stories – did their previous students get accepted into top-notch colleges? If yes, that's a good sign they know their stuff!
Do You Work with Diverse Students?
Colleges are all about diversity, and your consultant should be too! Find out if they have experience helping students from all backgrounds, skill sets, and profiles—from those with perfect marks to those with imperfect materials. You want someone who can bring out the best in you, no matter where you come from or what you've been through.
What's Your Process Like?
Getting into college is like a journey, and you need a guide to show you the way. Ask your consultant about their process – how do they approach helping students? Do they create personalized plans or follow a one-size-fits-all formula? You want a process that's tailored to your unique journey.
How Much Time Will You Spend with Me?
Listen, you don't want a consultant who's too busy to give you the attention you deserve. Ask them how much time they'll spend with you – do they offer one-on-one sessions, group workshops, or a combo of both? Make sure they're ready to be your college application BFF.
Are There Any Limitations?
You know the saying, "Too much of a good thing"? Well, that applies here too. Some consultants might have limitations on the number of meetings or the amount of help they can give you. So, find out if there are any boundaries to their services, and make sure it aligns with what you need.
Do You Help with ALL Essays?
The essay game is real, my friends. Ask your consultant if they'll help you with ALL the essays – not just the Common App main essay and personal statement. You want someone who's got your back for every essay you'll be slaying.
What Sets You Apart?
Time to find out what makes them shine. Ask them what sets them apart from other college admissions consultants. Do they have a secret weapon? A unique approach? Something that makes them stand out in the crowd? You want a consultant who's got that special sauce!
What's Your Unique Edge?
What's something only they can offer you that no other consultant can? This is where the magic happens, and you might just discover something that makes them the perfect fit for you!
Can You Help Me Identify My Dream College?
Finding the perfect college can be like searching for a needle in a haystack. A great college admissions consultant should be able to help you explore your interests, goals, and preferences to identify your dream college or colleges. They should be invested in getting to know you as a person to help you find that perfect fit.
How Do You Tailor Your Guidance to Each Student?
Remember, you're unique, and your consultant should treat you as such. Ask how they customize their guidance to each student's strengths and aspirations. You don't want a one-size-fits-all approach; you need a consultant who recognizes what makes you stand out and brings it front and center in your application.
Do You Offer Assistance Beyond the Application?
Getting accepted is just the beginning! Once you're in, you'll have to navigate financial aid, scholarships, and more. Ask if your consultant can continue to assist you after you're accepted to ensure you have all the resources you need to thrive in college.
How Do You Keep Up with College Admissions Trends?
The world of college admissions is constantly evolving, and you want a consultant who stays on top of the latest trends and changes. Ask how they keep themselves informed about college admissions updates and how they adapt their strategies accordingly.
Can You Help Me Stand Out from the Competition?
Admissions offices receive thousands of applications, and standing out is crucial. A great consultant should be able to help you identify your unique strengths and experiences and showcase them in a way that makes your application shine.
What's Your Success Rate with Similar Students?
Every student has different strengths and challenges. Ask your consultant about their success rate with students who have a profile similar to yours. You want to work with someone who has experience helping students like you succeed.
Do You Offer a Comprehensive Review of My Application?
A thorough review can make all the difference. Ask if your consultant will provide a comprehensive evaluation of your application, including feedback on your essays, resume, and other materials. This attention to detail can elevate your application to the next level.
How Do You Help with Interviews?
Some colleges require interviews as part of the admissions process. Find out if your consultant offers interview preparation, tips, and practice sessions to help you confidently ace those interviews.
Can You Assist with Demonstrated Interest?
Colleges love to see that you're genuinely interested in attending. Ask your consultant if they can guide you on how to demonstrate your interest effectively, such as attending college fairs, visiting campuses, or engaging with admissions representatives.
What's Your Availability During the Process?
College applications can be stressful, and you'll likely have questions along the way. Make sure your consultant is available to support you throughout the process, whether by phone, email, or video calls.
How Do You Celebrate Students' Successes?
Getting accepted is a big deal, and you deserve to celebrate! Ask your consultant how they celebrate their students' successes – after all, they've been with you every step of the way.
Finding the right college admissions consultant is crucial for your journey to college acceptance. By asking these questions, you can ensure you're partnering with a consultant who not only has the experience and expertise but also truly cares about helping you succeed. So go ahead, get those questions ready, and let's find your perfect match!
Written by The Ivy Institute of College Admissions Consultants https://www.theivyinst.org
The Ivy Institute is a team of expert college admissions consultants hailing from the Ivy League and other top colleges. We believe that every student possesses unique potential and has a story that only they can tell — increasing their chances of acceptance. Reach out to us today at www.theivyinst.org/contact to speak with one of our college admissions consultants.
Article source:
https://articlebiz.com
This article has been viewed 103 times.
Article comments
There are no posted comments.