Reviews of The Ivy Institute Come in the Form of Acceptance Letters!
Reference & Education → College & University
Author

The Ivy Institute

Published

July 30, 2023

Word count

967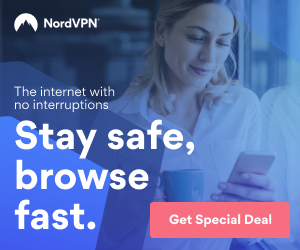 At The Ivy Institute, we believe in the power of success stories. What better review could there be than an acceptance letter from a top college? We are thrilled to share that we have a large pool of past students and families who are excited to speak with you and share firsthand how The Ivy Institute made a significant difference in their college admissions journey. Contact us today to connect with one of our past families and hear their reviews firsthand. Let their success stories inspire you and show the endless possibilities of your future with The Ivy Institute.
At the end of the day, nothing is more important when choosing a college admission consultant than the success of their students. Over the years, The Ivy Institute has helped numerous students secure acceptance to their dream colleges. We are proud of the impact we have made in the lives of our students and their families. Our success stories encompass a wide range of achievements, from Ivy League acceptances to scholarships and prestigious honors. These acceptance letters are proof that our guidance and expertise can make a real difference.
We are excited to share that many of our past students and families are thrilled to speak with you. These families have experienced firsthand the transformative effects of our services. They are eager to share their experiences, offer insights, and answer any questions you may have. Connecting with our past families allows you to gain a deeper understanding of the personalized support and guidance we provide. You can hear our reviews directly from those who have benefited from our expertise.
At The Ivy Institute, we understand that each student's journey is unique. That's why we take a personalized approach to ensure the best possible outcomes. Our team of experienced consultants takes the time to understand your individual strengths, passions, and aspirations. We tailor our guidance to maximize your chances of success. From crafting compelling essays to interview preparation and overall application strategy, we provide comprehensive support tailored to your specific needs.
Your success is at the heart of everything we do. We are dedicated to helping you achieve your goals and realize your dreams. Our team is passionate about what they do and brings a wealth of knowledge and expertise to the table. We go above and beyond to provide you with the tools, resources, and guidance necessary to navigate the competitive college admissions landscape successfully.
The Ivy Institute is proud to be a college admissions consulting firm that truly understands the impact of acceptance letters. We firmly believe that the best reviews of our services come directly from the students who have received acceptance letters from their dream colleges. These letters signify the culmination of hard work, dedication, and our expert guidance. Our success stories are not just stories—they are the tangible proof of the transformative effect our services have on the lives of our students. We invite you to experience the power of our process firsthand by connecting with our past families and hearing their reviews. Let their achievements inspire you and instill the confidence you need to pursue your own college admissions goals.
Don't just take our word for it. Hear our reviews through the acceptance letters our students have received. Contact us today to connect with one of our past families and learn more about their experiences. Let their stories inspire and guide you as you embark on your own college admissions journey. The Ivy Institute is here to help you unlock your potential, stand out from the competition, and secure acceptance to the college of your dreams.
College admissions consultants are professionals who provide guidance and support to students and their families throughout the college application process. These consultants have expertise in college admissions and are knowledgeable about various colleges and universities, their admissions requirements, and the application process. They aim to help students identify and apply to colleges that are the best fit for their academic and personal goals.
College admissions consultants offer a range of services tailored to each student's needs, which may include:
College List Development: Consultants assist students in creating a well-balanced list of colleges that align with their academic interests, career aspirations, and personal preferences.
Application Strategy: They help students develop a strategic plan for presenting themselves effectively in their applications, highlighting their strengths and unique qualities.
Essay Assistance: Consultants provide guidance on crafting compelling college essays that showcase the student's personality, experiences, and achievements.
Test Preparation: They may offer advice on standardized test preparation, including SAT, ACT, or other subject-specific tests.
Extracurricular Activities and Resume Building: Consultants help students identify and emphasize their extracurricular activities and achievements to strengthen their applications.
Interview Preparation: They may conduct mock interviews to help students feel more confident and prepared for college admissions interviews.
Financial Aid and Scholarships: Consultants offer guidance on financial aid options, including scholarships, grants, and other forms of financial assistance.
Early Decision and Early Action Strategy: They help students understand the implications of early decision and early action applications and strategize accordingly.
Homeschool and International Student Support: Consultants can assist homeschooled students or international applicants who may have unique challenges in the college admissions process.
Waitlist and Deferral Assistance: If a student is waitlisted or deferred, consultants can provide guidance on how to proceed and enhance their chances of acceptance.
College admissions consultants aim to alleviate the stress and confusion that can often accompany the college application process. By providing personalized guidance and expertise, they help students present their best selves to colleges and increase their chances of getting accepted to their preferred institutions. It's important to note that while college admissions consultants can be valuable resources, students should always take an active role in the application process and remain true to their own interests and aspirations.
Written by The Ivy Institute of College Admissions Consultants https://www.theivyinst.org
The Ivy Institute is a team of expert college admissions consultants from the Ivy League and other top colleges. We believe that every student possesses unique potential and has a story that only they can tell — increasing their chances of acceptance. Reach out to us today at www.theivyinst.org/contact to speak with one of our college admissions consultants.
Article source:
https://articlebiz.com
This article has been viewed 149 times.
Article comments
There are no posted comments.