The Ivy Institute: Your Trusted Partner in College Admissions Consulting
Author

The Ivy Institute

Published

July 30, 2023

Word count

502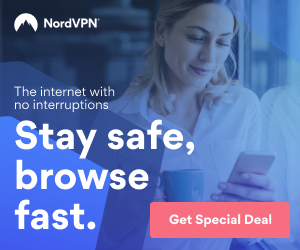 Are you struggling to find the perfect fit in a college admissions consultant? We understand the difficulties families face when seeking a trustworthy and reliable partner to guide them through this crucial process. Countless families have shared their disappointment with other firms before finding us.
And what is the most common grievance we hear? That other firms lack sincere care and accountability for a student's success. At The Ivy Institute, we are proud to stand out from the crowd by not only offering unmatched quality and support, but we wanted to take it a step further to demonstrate our unwavering commitment to a student's success by being the only college admissions consulting firm to offer a money-back guarantee if a student is not accepted to one of their top choices. We believe in being equally invested in your success, putting it front and center of everything we do.
Why Choose The Ivy Institute?
Money-Back Guarantee:
We believe in our ability to deliver exceptional results. That's why we proudly offer a money-back guarantee if a student is not accepted to one of their top-choice colleges. We are genuinely invested in your success and want you to have complete confidence in our services. With our guarantee, you can trust that we will go above and beyond to support you throughout the admissions process.
Trusted by Many:
We have had the privilege of working with numerous families who have experienced disappointment with other firms before finding us. These families have put their trust in The Ivy Institute and have achieved outstanding results. Our proven track record speaks for itself, and we are dedicated to providing the highest quality guidance and support to every student and family who chooses us.
Putting Your Success First:
At The Ivy Institute, your success is our top priority. We understand the importance of finding the right college fit and securing acceptance to your dream institution. Our team of experienced consultants is committed to understanding your unique aspirations, strengths, and passions. With our personalized approach, we craft tailored strategies that highlight your unique qualities and maximize your chances of success.
Comprehensive Services:
From start to finish, we offer a wide range of services designed to support you at every step of the admissions process. Whether you need assistance with essay writing, interview preparation, or overall application strategy, our team of experts is here to guide you. We understand the intricacies of the college admissions landscape and provide the tools and resources necessary for your success.
Contact The Ivy Institute Today!
Don't let the uncertainty of the college admissions process hold you back. The Ivy Institute is here to provide you with the guidance, support, and expertise you need to achieve your goals. Take advantage of our unique money-back guarantee, ensuring that we are equally invested in your success. Contact us today to learn more about how we can make a difference in your college admissions journey. Let us be your trusted partner on the path to your dream college.
Written by The Ivy Institute of College Admissions Consultants https://www.theivyinst.org
The Ivy Institute is a team of expert college admissions consultants from the Ivy League and other top colleges. We believe that every student possesses unique potential and has a story that only they can tell — increasing their chances of acceptance. Reach out to us today at www.theivyinst.org/contact to speak with one of our college admissions consultants.
Article source:
https://articlebiz.com
This article has been viewed 294 times.
Article comments
There are no posted comments.