Gamification in banking industry: what it is and its advantages
Computers & Technology → Technology
Author

Nazar Kvartalnyi

Published

August 25, 2023

Word count

1,035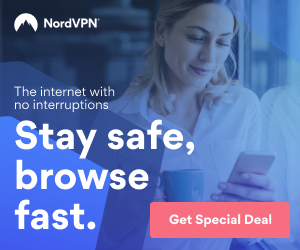 The banking industry is going through a huge change with the digitalization. With increasing demand, there is also a need to make the apps or the websites an interesting asset. That is where gamification of the financial sector comes into play according to Inoxoft.
This approach is relatively new, but has already gained popularity in various fields. According to recent statistics, this marketing strategy led to a 3-fold increase in annual sales in different fields worldwide. But what happens when we implement gamification in banking industry? Technically speaking, the bank gets more activity done through their website, more happy clients and higher sales. Let us know more about this approach and how useful it is.
Why should you focus on gamification?
Gamification is used not only to increase the number of customers, but also to have an interesting and engaging platform in a digital presence. Following are some more advantages of gamification:
Engaging clients
Gamification helps you to engage clients. Whenever they visit the website or the app, they should have a fun engaging experience. Using this technique, people will visit the website not only when they need something, but also in their free-time.
Maintaining loyalty
Gamification increases the user experience by almost 40-50%. This also ensures increased loyalty among the clients. They would also recommend your bank to their friends and family, ultimately leading to a higher customer base.
Employees involvement
Employees can also utilize the gamification center and make their work interesting and fun. It would also lead to a lower resignation rate since work is not stressful anymore. This may also increase the motivation to work. With every activity, they might have a higher level or receive a badge.
Personal development
Gamification might sound like it is something that is not serious. However, it leads to personal development. Games are known to increase concentration, and using the gamification technique would lead to a higher focus level among the employees.
Bringing innovation
Innovation is the right step towards a modern world full of advancements. With gamification, clients would call your bank "innovative" and "modern". This will help to spread brand awareness.
Basic details and tips
As the name suggests, gamification refers to the use of the gaming technique or methodology in a non-game environment. Just like a game, continuous participation or activity would lead to rewards which would ultimately increase the engagement.
Whenever someone hears the word "gamification" they think about scam games or content for kids, or a non-serious activity. Therefore, implementing gamification in banking was challenging. However, the results of better client activity and increased number of customers wiped away all stereotypes tied to gamification.
The newer generations, especially the ones who studied or worked through the pandemic, know the importance of an engaging platform. Gamification makes banking systems:
efficient
fun and interesting
engaging
insightful
user-friendly
Best features
One may use different types of gaming in banking systems. Here are the top gaming features that you can use in a bank:
Point system
Points are rewarded whenever there is an activity, or on entry to the website or on performing a transaction. The number of points given might be different depending on the activity or the amount of money transacted.
This system can help to track client's progress or to reward the client to come back for more. The points may also signify an accomplishment. For example, when the client managed to make a considerable savings.
Levels
Just like the gaming levels, you may have levels to track where the clients are in their journey towards a specific goal. Let the client set a goal and let them achieve levels as they complete a step towards that goal. It is easier to visualize the achievements and what is left to achieve.
Leadership board and badges
These are amazing tools for visual recognition. When the clients see their leadership board or receive special badges, it installs the feeling of accomplishment, and it would encourage them to do more.
The clients would want to get more badges or see themselves higher on the leadership board. Clients might have their concerns regarding safety when it comes to the leadership board. Make sure you let them know that it is just the name and the achievement. Under no circumstances are other details released.
Progress charts
Tracking progress is an important tool in any game. You can utilize that in the banking sector also. Set up progress charts for savings, or expenses. That challenges the clients to achieve a higher level. Healthy competition is never a disadvantage. They would be motivated to do more in the savings area.
Quests and lottery
These are two other features of a game that can be used in the banking industry. Quests are basically goals that the client sets. For example, saving $40,000 for a car. Your progress and every step towards a higher saving would bring you closer to your quest.
Now you feel good not only when you buy the car but also when you finish the quest. These features can have wider implementations. Lottery is another easy feature that the patient uses randomly just for the sake of fun.
Polls
In the gaming industry, the poll system is used to gain an insight on what they need to work on. Their needs and expectations can be understood using a poll system. The clients may remain anonymous and give you honest feedback.
The same logic can be applied to banking. You would be surprised to know how better you can become when you receive the polls when they are anonymous. They could also write their recommendations and ideas for what can be improved.
Final thoughts
Summing up, gamification can be revolutionary for the banking sector, especially for sales, marketing and HR management. Users could get points or certain bonuses like cashback, upgrade or receiving exclusive discount points whenever they pay their taxes using the app or perform some other activity. Financial institutions can benefit hugely from gamification.
The main reason being engaged activity by the users. Also, the internal team including the employees and the managers would also be motivated. This would help to gain valuable investments, an engaged audience, winning loyalty from customers and spreading brand awareness.
Inoxoft is an international software development company with offices in Philadelphia, Tallinn, Lviv, and Tel Aviv. Awarded as Top Web developers by Clutch, we empower our clients with tailor-made web and mobile solutions.
To deliver first-class software products, we build the world's finest engineering teams that enable organizations, enterprises and companies to grow faster with the right talents by their side.
https://inoxoft.com/blog/gamification-in-banking-industry-examples-and-best-practices/
Article source:
https://articlebiz.com
This article has been viewed 776 times.
Article comments
There are no posted comments.