The Ivy Institute Recognized in "15 Best Ivy League Blogs and Websites" by Feedspot
Reference & Education → College & University
Author

The Ivy Institute

Published

August 6, 2023

Word count

445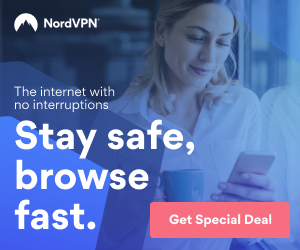 The Ivy Institute, a college admissions consulting firm, is delighted to announce its recent recognition by Feedspot as one of the "15 Best Ivy League Blogs and Websites." Feedspot, a leading content reader platform, curates and ranks top blogs across various industries, and The Ivy Institute's blog stood out for its exceptional and valuable content related to college admissions insights, news, and trends.
"Thank you for your contributions to this world." The Ivy Institute was selected for "The best Ivy League blogs from thousands of blogs on the web and ranked by traffic, social media followers & freshness." - Feedspot
The Ivy Institute's blog has long been dedicated to providing invaluable guidance and up-to-date information to students, parents, and educators navigating the complex landscape of college admissions, and it serves as a valuable resource to thousands of students around the world applying to Ivy League and top colleges each year. This recognition by Feedspot reaffirms The Ivy Institute's commitment to delivering high-quality resources and being a leading authority in the field of higher education admissions.
"We are deeply honored to be selected among the '15 Best Ivy League Blogs and Websites' by Feedspot. This recognition is a testament to the dedication of our team in consistently providing informative and helpful content to students and families. Our mission has always been to empower aspiring students with the knowledge and tools they need to navigate the college application process successfully." - The Ivy Institute
The Ivy Institute's blog covers a wide array of topics, including tips for crafting compelling college application essays, strategies for building a strong extracurricular profile, advice on obtaining recommendation letters, and insights into the unique aspects of the Ivy League admissions process. The blog's commitment to staying current with the latest trends and news in college admissions ensures that readers have access to the most relevant and accurate information.
Feedspot uses various criteria, such as content quality, engagement, social media influence, and website traffic, to curate its lists. The recognition highlights The Ivy Institute's blog as a trusted resource within the education community, contributing to its mission of assisting students in achieving their academic and career goals.
To explore The Ivy Institute's informative blog, please visit: www.theivyinst.org/blog
About The Ivy Institute:
The Ivy Institute is a leading college admissions consulting firm that provides comprehensive guidance and support to students pursuing higher education. With a team of experienced admissions experts from top Ivy League and elite institutions, The Ivy Institute helps students navigate the college application process with personalized strategies and insights. The institute offers a range of services, including college selection, essay guidance, interview preparation, and more, tailored to individual student needs.
Written by The Ivy Institute, a college admissions consulting firm. For more information about The Ivy Institute and its college admissions services to help students get accepted to college visit www.theivyinst.org.
Article source:
https://articlebiz.com
This article has been viewed 199 times.
Rate article
This article has a 5 rating with 1 vote.
Article comments
There are no posted comments.