How do I choose a college admissions counselor? — The Ivy Institute
Reference & Education → College & University
Author

The Ivy Institute

Published

August 11, 2023

Word count

785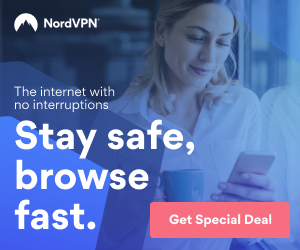 In the dynamic field of higher education, the college admissions process has evolved into a complex puzzle with high stakes. Among the myriad choices faced by students and families on this journey, the decision to engage an independent college admissions counselor, also known as a college admissions consultant, stands out as pivotal. With the competitive nature of admissions growing, the role of a seasoned counselor becomes critical in shaping a student's academic and professional path. This article deeply explores the factors involved in choosing a college admissions counselor, offering a comprehensive roadmap for students and families embarking on this transformative voyage.
The Integral Role of an Independent College Admissions Counselor
Before dissecting the criteria for counselor selection, understanding the multifaceted role they play is crucial. A skilled college admissions counselor is a professional who guides students through the labyrinthine admissions process. They leverage their expertise to help students showcase their qualifications, experiences, and aspirations effectively. Beyond the application components, counselors offer insights into suitable college options, financial aid strategies, and tactics to optimize chances of acceptance.
Depth of Expertise and Experience
Central to the selection process is evaluating a counselor's expertise and experience. Seek professionals with a proven track record in aiding students secure admission to institutions aligned with their goals. Opt for counselors well-versed in the evolving admissions landscape, who comprehend the nuances of application elements, and have a history of achieving successful outcomes for their students. When considering a counselor's experience, factors like years in the field, the variety of colleges their students gained admission to, and affiliations with reputable admissions organizations provide insight.
Personalized Student-Centric Approach
A hallmark of an effective counselor is their personalized approach. Choose professionals who tailor guidance to the unique needs, strengths, and goals of each student. Beware of those offering generic solutions, as the admissions journey is distinct for every applicant. A proficient counselor invests time understanding a student's academic achievements, extracurricular involvement, qualities, and aspirations. This forms the foundation for a strategic plan tailored to enhance the student's prospects of admission to colleges aligned with their profile.
Ethical Standards and Professionalism
In the crucial admissions process, aligning with a counselor committed to ethical standards and professionalism is paramount. Choose counselors prioritizing the student's interests, offering accurate information, unbiased advice, and transparent communication. Be cautious of guarantees for admission or questionable practices, as these indicate a lack of ethical commitment. Look for counselors affiliated with respected organizations such as the National Association for College Admission Counseling (NACAC) or Independent Educational Consultants Association (IECA). Membership underscores a commitment to ethical conduct and ongoing professional growth.
Verified Success and Testimonials
Assessing a counselor's effectiveness can be done through their track record of success. Request references or testimonials from past clients, and inquire about their experiences. Did they feel well-prepared for the admissions process? Did they gain admission to colleges aligned with their goals? Counselors may provide statistics on acceptance rates, scholarships, and achievements. However, remember to view these metrics in the context of the counselor's overall approach.
Communication and Compatibility
Selecting a counselor necessitates a strong working relationship. Effective communication and compatibility among the counselor, student, and family are crucial. During initial consultations, observe the counselor's communication style, responsiveness, and willingness to address concerns.
Open dialogue is vital for tailoring guidance. Be wary of counselors inaccessible or disinterested in understanding the student's journey.
Range of Comprehensive Services
Counselors offer a spectrum of services, from comprehensive packages covering all aspects of admissions to specialized offerings. Reflect on the level of assistance required and choose a counselor whose services match your needs. Comprehensive packages provide a holistic approach, while specialized services target specific areas. Assess if the counselor's services align with your preferences and budget.
Financial Considerations and Long-Term Gains
While cost is a factor, weigh the potential long-term gains against the financial investment. Counselor fees vary based on factors like experience and services offered. Effective guidance can lead to scholarships and financial aid opportunities that outweigh the initial investment. Consider the value the counselor brings, potential for scholarships, and advantages of enrolling in a college that aligns with goals.
Choosing a college admissions counselor is a decision that significantly impacts a student's academic journey. By evaluating factors like expertise, student-centric approach, ethical standards, communication, and financial considerations, families make informed choices that catalyze positive outcomes. The right counselor serves as not just a guide, but a collaborator in navigating the intricate path of admissions. Amid the challenges, the counselor becomes a steady support, steering the ship towards academic success and personal growth. In this journey, the right counselor is an anchor amidst the turbulent seas of academic aspirations.
Written by The Ivy Institute, a college admissions consulting firm. For more information about The Ivy Institute and its college admissions services to help students get accepted to college visit www.theivyinst.org.
Article source:
https://articlebiz.com
This article has been viewed 102 times.
Rate article
This article has a 5 rating with 2 votes.
Article comments
There are no posted comments.