What is Best Thing To Buy From Taobao?
Author

Linda Li

Published

August 10, 2023

Word count

660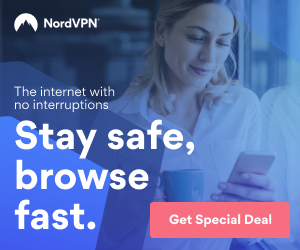 In the vast realm of online shopping, few platforms can match the scale and diversity offered by Taobao. Renowned as China's leading e-commerce marketplace, Taobao boasts an extensive range of products that cater to every imaginable need and desire. However, with such an overwhelming variety, it's crucial to discern the best items to buy from this digital treasure trove. In this article, we delve into the world of Taobao and unearth some of the finest selections across different categories.
Fashion and Apparel:
When it comes to fashion and apparel, Taobao shines as a fashionista's paradise. The platform offers a plethora of options, from trendy streetwear to elegant evening gowns. One of the standout categories is Chinese traditional clothing, including intricately designed qipaos and elegant hanfu outfits. These garments effortlessly blend tradition with modernity, allowing buyers to embrace China's rich cultural heritage.
Electronics and Gadgets:
Tech enthusiasts will find themselves in awe of Taobao's collection of electronics and gadgets. While the platform is famous for its affordable accessories, such as phone cases and chargers, it's also an excellent place to explore innovative electronics. From cutting-edge smart home devices to quirky gadgets that make life easier, Taobao offers a wide array of options that cater to both utility and entertainment.
Home Décor and Furnishings:
Revamping your living space has never been easier than with Taobao's extensive home décor and furnishings offerings. From minimalistic Scandinavian designs to luxurious vintage pieces, the platform caters to diverse tastes. Items like artistic wall paintings, ergonomic furniture, and decorative ornaments can breathe new life into your home.
Beauty and Skincare:
Taobao has become a haven for beauty enthusiasts seeking high-quality skincare products and cosmetics. The platform hosts a vast selection of international and local brands, offering everything from popular skincare routines to specialized beauty tools. Korean beauty products, known for their innovation and efficacy, are particularly sought-after on Taobao, allowing buyers to achieve flawless and radiant skin.
Toys and Hobbies:
Parents and hobbyists alike can indulge in a treasure trove of toys and hobbies on Taobao. From educational toys that nurture young minds to intricate model kits that challenge experienced builders, there's something for everyone. Additionally, the platform is a haven for collectors, offering rare and vintage items that cater to niche interests.
Unique Handcrafted Items:
For those who appreciate the value of craftsmanship, Taobao's collection of handcrafted items is a goldmine. Artisans from across China showcase their skills by creating bespoke jewelry, accessories, and home decorations. These unique pieces tell a story and allow buyers to own something truly one-of-a-kind.
Customized Products:
One of Taobao's most appealing features is its ability to cater to individual preferences through customization. Whether it's personalized clothing, accessories, or even furniture, buyers can tailor items to suit their unique style. This not only enhances the shopping experience but also ensures that every purchase is a reflection of the buyer's personality.
Healthy and Organic Foods:
Taobao's offerings extend beyond material goods; the platform also hosts a variety of healthy and organic food products. From rare teas to nutrient-rich snacks, buyers can explore a world of culinary delights that prioritize health and sustainability.
Taobao's immense variety and affordability make it a go-to destination for shoppers around the world. The platform's offerings span across numerous categories, allowing consumers to explore, discover, and obtain products that align with their interests, preferences, and needs. From fashion and electronics to home décor and beauty products, Taobao's endless choices cater to a wide spectrum of tastes and lifestyles.
However, as with any online marketplace, prudent decision-making is essential. Buyers should exercise caution, carefully read product descriptions, check seller ratings and reviews, and consider factors like shipping costs and return policies. With a discerning eye, Taobao can truly be a treasure trove of exceptional finds that enhance and enrich every facet of life. So, whether you're in pursuit of the latest fashion trends, innovative gadgets, or unique handcrafted items, Taobao stands ready to delight and surprise.
This article has been viewed 256 times.
Article comments
There are no posted comments.