How are enamel pins made
Author

Jiayue Pins Max

Published

September 23, 2023

Word count

792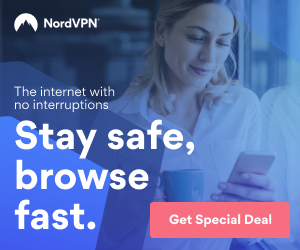 From Etsy, Patreon, Kickstarter,etc platforms, you can purchase many kinds of pretty enamel pins. Do you know how these lapel pins are made in a factory?  Here is the production steps introduction of enamel pins.
1 Enamel Pins Order Confirmation
From our factory point of view, pin production begins with receiving quote requests from customers. When customers send requirements by email or by online quote request form, a salesperson in our factory replies with a quotation. In this quotation, pins size, plating, posts and designs, qty, etc. are mentioned. After customers agree to the quotation, payment is made through PayPal or bank transfer, and our factory begins to prepare the artwork proof.
2 Artwork proof preparation
Artwork proof/mockup is a document showing all details such as the design, the process: hard enamel or soft enamel, plating requirement, all Pantone solid color numbers, contents need to be printed, back logo, back posts location, whether need epoxy or laser printing, glow in dark, etc. With this artwork, the customer knows how the finished product will look or should look like. When everything is correct, the customer approves the artwork, and then real production begins.
3 Molds preparation
The artwork document is sent to a mold engraving machine for molds preparation. There are two kinds of mold, one is iron mold, which is mainly used to punch iron material pins, coins and medals,etc. The other kind is zinc alloy mold, which is mainly used to make zinc alloy pins. The selection of material is mainly decided by the product shape, complexity,etc. This article talks about zinc alloy pins production.
On the mold engraving machine, the front mold, which displays the front side of pins, is cut out by program-controlled cutting knives. When pins have a back logo, then the back mold is also engraved.
4 Blank pins production
When the pin design has an irregular shape, it is more suitable to use zinc alloy material to make. For zinc alloy material pins, the pin-shape forming process is achieved by a zinc alloy die-casting machine.
The front mold is put on one side of a zinc alloy die-casting machine, and the back mold at the other side. When high-temperature liquid-like zinc alloy is injected into the space between front and back molds under high pressure, the pin shape is formed.
After pins are cooled down, blank pins are separated and collected one by one. Now new lapel pins are born:)
Then the pin's edges are cleaned, and burrs are eliminated for the next step.
5 Fix spur needles
The next step is to fix spur needles or posts. On this machine, the spur needles are fixed on the back of the pins. 
6 Coloring
For small quantity orders, pins are normally colorized by hand. In order to avoid colors mixing with each other, at one time, only one color can be put on the pin. After finishing one color, pins are placed into an oven for more than 2 hours to make the first color dry. Then take out, place another color, and place into the oven again for another 2 hours. This process repeats until all colors are there and dried. This is why the lapel pin cost is higher when it has more colors. The more colors, the more labor force, longer production time, more electricity, etc. are consumed.
For big-quantity orders, auto-coloring machines are used to speed up the production.
7 Polishing
After hard enamel pins are colorized and dried, they are sent on scouring wheels for initial cleaning, then polished on polishing wheels to make them shine.
8 Plating
After polishing, the pins are sent for plating. These pins are required to be black nickel plated, pins are put into pools filled with black nickel liquid, then with the reaction of electrolysis, the positive ion of black nickel is attached on the surface of metal lapel pins.
9 Screen printing
As this pin has two colors that need to be screen printed, here is the screen printing process. Each time only one color is printed, then dried for next color printing. After screen printing, these hard enamel pins are almost ready.
10 Final quality check and packing
During production, before starting each next step, pins are checked with the artwork proof. After production is finished, each pin is final checked again. When there is no problem, then clutches are attached and every pin is put into one OPP bag, then placed into bigger bags. To protect our environment, now more and more bio-degradable paper bags are used by customers.
11 Delivery
Small qty orders are packed into FedEx bags, bigger quantity pins are packed into cartons, then they are sent by FedEx, DHL or other courier companies. For big quantity orders, pallets are used and they are sent out by sea.
Max Lee from Jiayue Pins, a factory manufacturing enamel pins, medals and coins,etc.
Company website:
https://articlebiz.com
This article has been viewed 188 times.
Article comments
There are no posted comments.