15 NSFW Anime You Shouldn't Watch in Public
Arts & Entertainment → Television / Movies
Author

Matt Filart

Published

August 20, 2023

Word count

1,711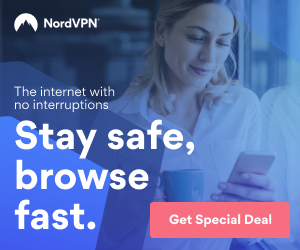 Anime seems to just get more and more popular every year. Soon enough it is going to be weird when you meet a person and you find out they aren't into it. Still, despite anime's growing popularity, there are still a good number of shows that you don't want to be caught watching in public. Whether it's because the anime is ecchi or edgy, some shows are better seen at home where no one can misunderstand the NSFW anime that you're enjoying.
Just to help you out a bit, we've made a list of those shows that you don't want other people to see you watching.
The NSFW Anime List
Beastars
Beastars, NSFW Anime
Beastars
Starting this list off with something that isn't too bad, but still not something you want to get caught watching and have to explain yourself. Beastars is an anime about anthropomorphic animals set in a high school in a society where carnivores and herbivores have tense relations for obvious reasons. Doesn't sound too bad right, well that's until you get into all the teenage drama that comes with being set in a high school and the very explicit scenes and plot points of the show.
While it doesn't go too far, Beastars being about animal people makes it all the more unexplainable if you're caught watching this.
Goblin Slayer
Goblin Slayer, NSFW Anime, Goblin Slayer NSFW
Goblin Slayer's title makes you think this is going to be a straightforward anime about killing goblins. However, when you watch the first episode and you learn it's a lot more graphic than you originally thought.
The first episode of Goblin Slayer doesn't just feature brutal violence, to a group of plucky young adventurers no less, but also some very graphic depictions of sexual violence. The rest of the anime is a little bit tamer, with most of the NSFW aspects being centered around violence. However, with you should really rethink watching the first episode of the show if you're out in public.
Kill La Kill
Kill La Kill, Kill la kill NSFW, NSFW Anime
Kill La Kill is a story about a girl trying to get revenge for the murder of her father. It just so happens that doing that requires her to have a magical girl transformation into a suit of armour that literally covers less of her body than her schoolgirl outfit which is already definitely a violation of any real school's dress code.
On top of the main character, other characters like the main antagonist Satsuki Kiryūin have a very similar transformation that is equally skimpy.
High School DxD
Highschool DXD
When it comes to ecchi anime, there are none more famous, or infamous depending on who you ask, than High School DxD. The show's main plot focuses on Issei Hyoudou, who basically just wants to have his own harem of cute girls. After getting asked out by a cutie from his school, it turns out she a shes an angel and she actually kills him. However, another cute girl from his school turns out to be a devil who revives him.
This causes Issei to join his school's occult club, which is full of cute devil girls, as he fights against evil angels trying to kill him. Naturally, with this being a harem anime, some ecchi antics ensue, helped along by the fact that Issei is anything but subtle about his intentions.
High School of the Dead
Highschool of the dead, highschool of the dead NSFW, NSFW Anime
Another NFSW anime set around a high school. Well actually in the case of High School of the Dead, most of the series doesn't take place in a high school setting, in fact, the characters get out of their school pretty early on. This anime is NSFW for a few reasons, the first one being that most of the female characters are given very generous proportions and the show really wants you to see them move around with all of its jiggle physics.
On top of that, it's also a harem anime with the main character getting to have "interactions" with a few female characters. And on top of all that there is literally an episode where all the female characters can be seen taking a bath together and there is no censorship. So if you're caught watching that episode, good luck saying that it's about zombies and not something else.
To-Love Ru
To Love Ru NSFW, To Love Ru
You'd think that a romantic comedy based around high schools would be safe from ending up on a list like this, but then there's To Love Ru. The show's main protagonist, Rito, just wants to confess his feelings to his crush but is stopped by aliens. The princess of these aliens wants to marry Rito to avoid an arranged political marriage. On top of that throughout the series as other characters start to confess their love to Rito, getting in the way of the girl he wants. Of course, all of this happens with a ton of ecchi anime tropes along the way.
Freezing
Freezing Anime, Freezing NSFW
Freezing is a show about aliens attacking the world and in a similar vine to High School of the Dead, it focuses on students trying to survive the events. However, it wouldn't be on this list if it was that straightforward. The main character, Kazuya, teams up with Satellizer, a powerful girl who is the main focus of the series fanservice and that fanservice definitely makes this series an NSFW anime.
School Days
school days
Another harem anime and this one is once again not as innocent as it sounds. School days starts off innocently with a girl trying to help the main protagonist confess to his crush, with her developing a crush on him over time to make a love triangle. However, as the show progresses it gets much more pervy and NSFW.
Samurai Bride
Samurai Bride, SAmurai Bride NSFw
Another entry another ecchi harem anime. This one focuses on Muneakira Yagyuu, a young samurai who joins a prestigious academy. When he first gets to the school, a mysterious girl named Juubei appears from out of nowhere and suddenly kisses Muneakira. This isn't just any old kiss though, this kiss gives Muneakira a secret power that protects him, which starts a mystery that he must unfold.
Corpse Party
Corpse Party
Corpse Party is what happens when you take a horror movie concept and combine it with all the gore potential of anime. In Corpse Party, 9 high school students are transported to an alternate dimension where they are hunted by ghosts. This forces a tense battle for survival on these 9 young students that is full of excessive violence that is definitely not for the faint of heart, especially if you're in public.
Gantz
GAntz, Gantz NSFW
This series goes beyond being an NSFW anime and it might just be not safe for some to watch. Gantz is a show about two friends who die in an accident but instead of going to the afterlife, they are forced to fight evil monsters with other people who have passed away. The series features both brutal and intense violence, as well as nudity and disturbing creepy scenes, so watch on your own, even if you aren't with anyone else.
Prison School
Prison SChool NSFW, Prison SChool
We make our way back to ecchi harem anime with this entry, another one being set at school no less. Prison School is the story of five moron high school boys being sent to a prestigious girls-only school thanks to a change in policy that the school had.
Naturally, the first thing that these boys do is try to peep at girls in the washroom but they are quickly found and caught. As punishment for being creeps, they have their freedom to walk about the campus taken away from them by the school's Underground Student Council. After that, even more hijinks ensue.
Redo of Healer
Redo of healer NSFW, NSFW anime
Redo of Healer is an anime that walks the line between hentai, gore-porn and drama. The series focuses on a healer named Keyaru who is brutally exploited and sexually abused by the people around him.
When Keryaru learns about the full extent of his powers he uses a spell that takes him back four years and he begins his quest for revenge on those who wronged him.
Food Wars
NSFW Anime, Food Wars NSFW
A lot of people probably went into Food Warz expecting that it was just going to be a show centered around cooking competitions and beautiful animations of food being made and served. Those people must've been pretty surprised when they found out that the creator of the show took the term "foodgasm" to its literal extreme.
The food in the show is consistently so good that the people who eat it can't hold back their enjoyment and Food Warz is not shy about showing just what the food does to them. Clothes come off, moans are heard and some skin is shown, so maybe save this one for when you're at home alone. That way you can also try making the very real recipes that the show features.
Monster Musume No Iru Nichijou
monster NSFW Anime, monster harem anime
Capping off this list with another ecchi harem anime but this one features a harem full of cute/sexy versions of magical creatures. These creatures include centaurs, mermaids, harpies, and lamaias. The series' main protagonist, Kimihito Kurusu, is forced to become a host to a group of these monster girls, while his parents are away for work. This naturally leads to hijinks as more and more monster girls come to live with him and they all fall for him.
Safe to say that you won't want to be caught watching any of these NFSW animes out in public. That doesn't mean these shows aren't good, in fact pretty much all of them are worth a watch, as long as you can stomach the content!
This article has been viewed 171 times.
Article comments
There are no posted comments.