The Emotional Rollercoaster of Launching a Bootstrapped Startup: Navigating the Challenges
Computers & Technology → Technology
Author

Victor Tabaac

Published

September 26, 2023

Word count

469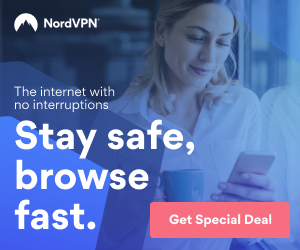 Launching a bootstrapped startup is no easy feat. I have personally experienced the emotional rollercoaster that comes with this journey. From the exhilaration of turning an idea into reality to the heart-wrenching moments of uncertainty and self-doubt, the challenges we face as bootstrapped entrepreneurs are unique and demanding.
One of the most prominent challenges we encounter is the constant struggle for resources. Unlike funded startups, we don't have the luxury of deep pockets or endless financial support. Every decision we make carries a weight of financial risk, and the pressure to stretch every dollar becomes a constant companion. It can be emotionally draining to constantly search for creative solutions and find ways to achieve more with less. You never want to be pennywise and dollar foolish but it is hard when you want to stretch your dollars as far as they can go.
Another challenge lies in the need for self-reliance. Bootstrapping a startup with having limited teams, which means we wear multiple hats and shoulder multiple responsibilities. I found myself not only focusing on revenue generation but also being involved in marketing, product development, and customer support. The pressure to excel in all these roles can be overwhelming and emotionally taxing, leaving little room for personal downtime.
The lack of validation and recognition is yet another hurdle we face. Without the backing of a well-known investor or the buzz of media coverage, it can be disheartening to see competitors gaining attention while we continue to toil in relative obscurity. The emotional toll of feeling undervalued and overlooked can sometimes make us question the worthiness of our endeavors, leading to moments of self-doubt and insecurity.
Perhaps the most challenging aspect of launching a startup is the constant fear of failure. With limited resources and a narrow margin for error, the stakes are high, and the pressure to succeed can feel suffocating. Every setback, every rejection, every missed opportunity can be emotionally devastating. However, it is during these moments that resilience and determination become our greatest allies, pushing us to persevere and find alternative paths to success.
Despite these challenges, the journey of launching a bootstrapped startup can also be incredibly rewarding. The moments of triumph, however small, carry immense satisfaction and a deep sense of accomplishment. The ability to build something from scratch, to overcome obstacles, and to see our vision come to life is a source of immense pride and joy.
I want to remind you that the challenges we face are not insurmountable. Embrace the emotional rollercoaster, acknowledge the ups and downs, and remember that the journey is as important as the destination. Stay focused, stay determined, and never lose sight of the passion that drove you to embark on this adventure. The challenges may be daunting, but the rewards are worth every ounce of emotional investment.
Growing up, Victor Tabaacsaw firsthand how quickly technology was changing, and he knew that people would need assistance to truly harness the full power of advanced, innovative, and cutting-edge technology. The first business to truly realize the potential of advanced technology would have an edge in the field, and Victor Tabaac wanted to provide his clients with that edge. contact at www.victortabaac.com
Article source:
https://articlebiz.com
This article has been viewed 176 times.
Rate article
This article has a 5 rating with 2 votes.
Article comments
There are no posted comments.