Fast Online Courses: A Path to Fast Money and Personal Growth
Author

Miraz Hossain Chowdhury

Published

September 27, 2023

Word count

552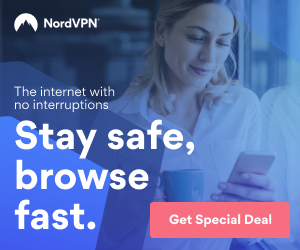 Introduction:
Online courses have developed into a practical and accessible approach to learning new skills and increasing our knowledge in today's fast-paced digital environment. Fast online courses offer the chance to make quick money and provide opportunities for intellectual progress and personal development. We will examine the realm of short online courses in this post and how they can increase your revenue while boosting your skill set.
Identify Profitable Niches:
The secret to quickly making money with online courses is choosing lucrative niches. Consider professions where talent is in short supply and high demand; look into booming fields like e-commerce, graphic design, web development, and digital marketing. You can set yourself up for success in the job market or even launch your internet business by concentrating on these attractive topics.
Choose High-Impact Courses:
Choose quick online courses that provide high-impact abilities to increase your earning potential. Look for systems that impart valuable skills and offer practical training. You can stand out from the competition and draw higher-paying work possibilities by taking comprehensive courses that offer certificates or qualifications.
Build Marketable Skills:
While making quick money is essential, developing talents with long-term market worth is just as important. Selecting classes that fit your interests or areas of strength can help you make the most of your experience while gaining new knowledge. You will stand out in the job market because of this mix of pertinent talents, which will make you a desirable applicant for both freelance work and full-time jobs.
Utilize Freelancing Platforms:
When you have finished your online coursework and gained the appropriate abilities, you should think about signing up for freelancing platforms to start making quick cash. Businesses and freelancers can interact through websites like Upwork, Fiverr, and Freelancer.com, which offer a variety of opportunities in a variety of industries. Start by offering your services at reasonable prices to develop a credible portfolio and favourable testimonials. You can progressively raise your fees as your reputation grows, enabling you to charge more for your knowledge.
Develop Your Online Personal Brand:
Success in the competitive field of online courses depends on developing an online personal brand. Make a professional website or portfolio to display your qualifications, licenses, and customer endorsements. You can attract clients and employers by staying active on social networking sites like LinkedIn, Twitter, or Instagram. Your visibility will be further increased, and new chances will be presented by networking with specialists in the field and joining relevant online groups.
Embrace Continuous Learning:
It is essential to accept constant learning to stay ahead in the quickly changing digital market. The freedom to upgrade skills and stay current with new trends and technology is made possible via online courses. You may maintain a competitive advantage, gain access to higher-paying assignments, and considerably increase your earning potential by constantly devoting time to your professional development.
Conclusion:
Fast online classes allow you to improve your professional chances, develop new skills, and make money. You can hasten your path to financial success by strategically choosing lucrative topics, implementing high-impact strategies, and utilising freelancing platforms. For quick cash and long-term professional advancement, focus on acquiring marketable talents, creating your brand, and embracing continual learning. Remember, the secret is to get started and use the potential of online learning to build a better future for yourself.
Hello there! I'm an ambitious LL.B fresher with a deep love for the power of words. My journey has led me to become a content writer, proficient in crafting compelling blogs, articles, essays and copywriting. Beyond legal studies, I occasionally find my voice in poetry. My dedication to writing has resulted in noteworthy achievements, reflecting my commitment to excellence.
My blog website: https://wp.me/Pf54r9-2
Article source:
https://articlebiz.com
This article has been viewed 804 times.
Rate article
This article has a 4 rating with 5 votes.
Article comments
There are no posted comments.