Seeing African Wildlife on a Safari Holiday
Author

Lewis Taylor

Published

September 2, 2023

Word count

662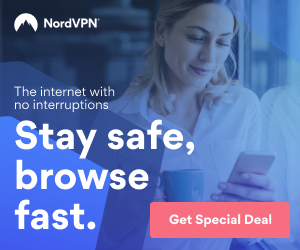 A safari package holiday is a very exciting and unique way to enjoy a vacation. It is a great treat for anyone and everyone should experience this special type of holiday at least once in a lifetime. In Africa, guests get to be amongst nature. Africa is home to abundant and diverse animals. Visitors to the continent are sure to be entertained and enthralled by great animals within their natural environment. Most visitors agree that Africa's big five animals are the most entertaining to observe during an African safari. Africa's big five consist of the leopard, the black or white rhino, the Cape buffalo, the African elephant, and the African lion. These animals are all very dangerous and guests should be cautious when near any one of these animals. This article shall briefly describe seeing the cape buffalo and leopards (both members of Africa's big five) during an African safari package holiday. 
The Cape buffalo is one of Africa's famous Big Five. Africa's Big Five are the five most dangerous animals that live in the African bush. Guests from all over the world come to Africa to see these magnificent beasts. Extra caution must be taken when near anyone of these animals. The Cape Buffalo is certainly no exception. It is known to have a very fierce temper and to be extremely unpredictable. When many visitors see the cape buffalo, for the first time, does not seem to be one of the more dangerous animals, especially since mostly they are seen in big herds of a few hundred animals. In general, it is the older male animals that when excluded from of the main herd, are the dangerous ones. They mostly join together with a few other older male animals. They are easy prey for a hungry pride of lions and therefore can be very aggressive. When a buffalo decides to attack, they do not give warning charges, but just go for their "victim". In Africa, they have also nicknamed "killer cows". In an instant, the powerful and large animal can turn from a docile gentile looking giant, into a fierce charging mass of muscle. 
Any seasoned safari expert will tell you that the best place to see a leopard in Africa is the Matopos Hills in Zimbabwe. This place has the highest concentration of leopards on earth. The Matopos Hills is a Unesco World Heritage Site. It is a beautiful national park that is fashioned by huge granite rocks scattered all over the land. This granite paradise is mixed up with thick vegetation of trees. This is the perfect environment for a leopard. However, during a safari package holiday, it may be very difficult to see a leopard that is even a couple of meters away because these cats are masters at hiding and evading detection. The problem is that they are nocturnal animals and notoriously hard to find. They are also very skittish as they are solitary wild animals and are likely to run and hide when they detect an approaching vehicle. Only the most experienced trackers can guarantee that guests will spot these great big cats. 
The area of the Matopos Hills in Zimbabwe offers some of the finest Leopard viewings in Africa. Leopards in this region have excelled which is a bit strange considering the large lion population that can also be found in Zimbabwe. Leopards in this region have also been accustomed to seeing vehicles, this does not mean they are somehow "not as wild". 
In conclusion, guests should go on a safari to Africa.  One needs to choose the best safari packages and travel to Africa. Here they will see wonderful animals such as the leopard and cape buffalo. Guests are sure to be enthralled and excited when they get to observe this animal within their natural environment. Guests are also sure to forget all their problems and return home feeling refreshed after their great time on a safari package holiday. 
This article has been viewed 115 times.
Rate article
This article has a 5 rating with 1 vote.
Article comments
There are no posted comments.