Sustainable buildings: the role of real estate development in environmental conservation
Author

Oliver Smith

Published

September 12, 2023

Word count

519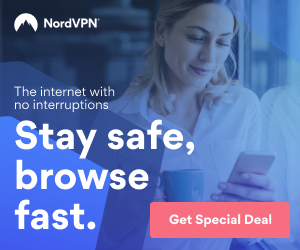 Practices and Solutions for the Real Estate Sector to Reduce CO2 Emissions and Energy Consumption
The future of the real estate sector is increasingly oriented towards environmental sustainability. Forecasts and emerging trends clearly indicate a growing adoption of sustainable practices and a stronger ecological footprint for tomorrow's buildings.
Environmental sustainability is a global challenge that requires the commitment of all sectors of society, including the real estate industry. In fact, buildings are responsible for 40% of CO2 emissions, 36% of energy consumption, and 30% of natural resource consumption.
For this reason, it is crucial that the real estate sector adopts practices and solutions that reduce the environmental impact of construction and real estate operations.
Actions of the Real Estate Sector to Promote Environmental Sustainability
What are the main actions that the real estate sector can take to promote environmental sustainability? Here are some proposals:
Designing Low-Energy Buildings: Building structures with low energy consumption by using eco-friendly materials, renewable energy sources, and thermal and acoustic insulation systems. This helps to reduce greenhouse gas emissions, electricity consumption, and operating costs.

Renovating Existing Buildings: Improving the energy efficiency, indoor air quality, and occupant comfort of existing buildings through measures such as window replacement, solar panel installation, ventilation regulation, and the adoption of smart devices.

Enhancing Green Spaces: Creating green areas on rooftops, balconies, and common areas of buildings. This promotes biodiversity, urban climate mitigation, reduction of air and noise pollution, and the psychophysical well-being of individuals.

Raising Awareness in the Real Estate Industry: Promoting a culture of environmental sustainability among real estate professionals and encouraging responsible behavior. This involves activities such as training, communication, certification, and recognition of best practices.
Environmental sustainability is not only an ethical duty but also a strategic opportunity for the real estate sector. Sustainable buildings offer competitive advantages in terms of quality, value, attractiveness, and reputation. Furthermore, they meet the needs and expectations of modern consumers who are increasingly conscious of the environmental impact of their housing choices.
The real estate sector, therefore, has the potential to be a key player in the transition towards a greener and more equitable society. To achieve this, it is essential that all stakeholders (designers, builders, managers, intermediaries, buyers) collaborate in a coordinated manner and share a common vision based on environmental sustainability.
In a statement regarding the growing importance of sustainability in the real estate industry, Domenico Amicuzi, a prominent real estate manager, said, "As the real estate landscape evolves, it's becoming increasingly clear that sustainability is not just a buzzword; it's a fundamental aspect of our industry's future. Embracing sustainable practices isn't just a moral obligation, but it also unlocks a world of opportunities. Green buildings are the future, offering not only environmental benefits but also economic advantages and enhanced livability. To stay relevant and competitive, the real estate sector must wholeheartedly embrace sustainability."
Actually, the real estate industry plays a pivotal role in the broader effort to combat climate change and promote environmental well-being. By adopting sustainable practices and solutions, the industry can contribute significantly to reducing carbon emissions and conserving vital resources, ultimately building a more sustainable and resilient future.
Domenico Amicuzi is a real estate professional with over 15 years of experience in management and finance. He began his career as a real estate manager and specialist, and later moved into the role of real estate development manager. In 2022, he became an Associate Member of the Royal Institution of Chartered Surveyors (RICS), and in 2023, he was appointed as a member of the Ethics Committee for the sustainable investment platform Ener2Crowd.
www.domenicoamicuzi.com
Article source:
https://articlebiz.com
This article has been viewed 128 times.
Rate article
This article has a 5 rating with 1 vote.
Article comments
There are no posted comments.