This Financial "FORMula" Will Help You Plan Around What Matters Most
Author

Ralph G. Adamo

Published

September 11, 2023

Word count

1,137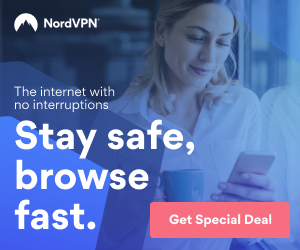 As you progress through life, you will encounter many opportunities, challenges, and events – some you'll have control over – others you will not. Financial planning should be deeply rooted in what matters most to you, which means identifying and leveraging the factors you can control and operating in the space where the two intersect.
FORMula is the model used to do that. The FORM in FORMula is capitalized for a reason, as FORM (Family, Occupation, Recreation, and Money) encompasses the most important factors to you.
Family
Successive generations woven together create the tapestry of family. That is why your financial plan should be a wholesome and thoughtful strategy that supports each member of your family at every age. For parents, it's critical that your children and grandchildren understand where your wealth came from, how you worked to grow it, and what you want it to accomplish for them after you're gone. It's not just about passing on valuables that is important in transfer planning; it's about passing on the value systems that have served you well in building your wealth.
In family wealth succession planning, you must work to integrate that value system so that subsequent generations have a compass with which to navigate True North and help steer their futures in a direction that's congruent with the legacy that was left to them. Whether it's the dynamic between parents and children or between spouses, your plan should be aimed at strengthening the bonds between family and across generations.
Occupation
Most people spend a large part of their day in or around their occupation. For many, their identity is closely tied to, and in some cases, even dependent upon what they do for a living.
By working through this process, you can gain clarity on what exactly you desire as your occupation beyond mere income. For some, it may be planning for a work‐optional lifestyle; for others, it may be creating a plan for a secure retirement at a specific age. Regardless of which camp you fall into, you want to ensure that you utilize and maximize every available employment resource to reach your ultimate goals.
You must be fully prepared for voluntary employment transitions such as retirement or adjusting to a work‐optional lifestyle. You must also be ready for unpredictable events like an involuntary closure, a disability due to health issues, or even an untimely death. There is often a lot of emotion tied to one's occupation, so the goal is to ensure that you are adequately prepared financially, regardless of what you may encounter.
Recreation
Planning for recreation is about enabling you to do more of the things you love to do both before and during your retirement. Identify what's on your special bucket list so you can plan accordingly. Because time really does fly, ensure that you're actually checking off some of those bucket list items throughout your life.
We each have an R.O.L. (Return on Living) Quotient. It's important to plan for the future, but it's equally essential for you to have the resources available to spend more time doing what you love to do now. With proper and consistent planning throughout your life, you should be able to enjoy your present while accumulating wealth for your future simultaneously.
Just as there are life stages, there are also stages within retirement. The first stage of retirement is your "Go‐Go" stage. This is shortly after you retire when you have the time to do the things you've always dreamed of doing but were unable to do because of other obligations. This is the time when most retirees do a lot of traveling and exploring. You're young enough to enjoy everything and still have the energy to do it.
The next stage of retirement is the "Slow‐Go" stage. This is when retirees tend to remain a little closer to home and are generally more focused on home and family. This still encompasses recreation and fun but usually involves more time with grandchildren and children. The bond between grandparents and grandchildren is a special one in life, and we consider this an important recreational component in your retirement.
The quality of health usually dictates the final stage of retirement. Although not directly related to recreation, a little recreation can go a long way in preserving mental and physical well‐being.
Money
Money is the great facilitator and the vehicle that facilitates the other three FORM components. Family, Occupation, and Recreation represent your "whys." Money is your "how." It's essential to thoroughly understand your "whys" before addressing your "how." That's how to ensure that your money always fits your dreams, and that rises to a matter of integrity.
These steps are typically reversed in the financial services industry. Many advisory firms are more interested in the money component of the equation while treating the "why" of
the client as an afterthought at best. A financial advisor's role should be one of stewardship and anticipatory problem‐solver.
An advisor should be vigilant in trying to anticipate and address potential hazards before they happen. They should also be continuously tracking your changing needs and circumstances—regardless of whether those circumstances stem from external forces like tax and economic factors or from life events such as birth, death, or a change in marital status. Each of these situations has obvious and less-than-obvious implications both financially and personally, that is why financial planning should be less about the plan and much more about the ongoing planning, monitoring, and review accompanying the plan.
Many times, life changes are seemingly innocent ‐ like buying a second or even third home, changing a homeowner's insurance carrier, refilling a property, etc. However, circumstances like these may require subtle course corrections upon examination of the finer points of this new arrangement.
A good advisor anticipates potential issues before they ever grow into problems. The FORM model is the foundation. It's how to process wealth management and see things through to completion. It gives you purposeful direction and allows all the pieces of your financial picture to work together and evolve as your life evolves.
In financial planning, you need the resiliency and flexibility essential to navigating a rapidly changing world. Peer through the lens of FORM in your current situation, using it as your beacon and guiding light to discovering your True North both financially and emotionally. Are you finding the how of money outweighing the critical why of Family, Occupation, and Recreation? If so, much is being left out of the equation, shorting you on your Return on Life.
This is a modified excerpt from the book "Integrity @ Work: Using the Integrity Process To Find Your Financial True North" by Ralph G. Adamo, now available on Amazon.
Ralph Adamo is registered with and securities are offered through Kovack Securities, Inc. Member FINRA/SIPC, 6451 N. Federal Highway, Suite 1201, Ft. Lauderdale, FL 33308. Tel: 954-782-4771. Investment Advisory services are offered through Kovack Advisors, Inc. Integrity Wealth Management is not affiliated with Kovack Securities, Inc. or Kovack Advisors, Inc.
Article source:
https://articlebiz.com
This article has been viewed 123 times.
Article comments
There are no posted comments.