Which Heat Pump is Best?
Author

Siraji Nyan

Published

October 20, 2023

Word count

1,537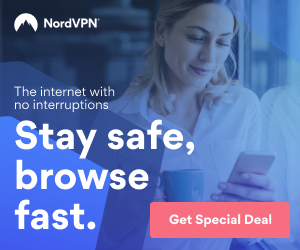 Heat pumps are the most efficient water heating system invented in Australia. Being an Australian technology, heat pumps are well accepted and used all over the country.
Not just that, but because of its excellent performance and energy-efficient characteristics, it's one of the most popular water heating systems in Australia.
There are many heat pump system available in the market. However, there are some heat pump models that are doing better than the rest and are deemed to be the best in the category. So, let's get to know which heat pump is best and serves customers with the most optimum output in today's discussion.
But first, let's understand how heat pumps work.
𝐇𝐨𝐰 𝐇𝐞𝐚𝐭 𝐏𝐮𝐦𝐩𝐬 𝐖𝐨𝐫𝐤
I'll assume that everyone is familiar with the fundamentals of heating and cooling. Let's go through it again, though, to refresh our memories.
To balance the temperature on each side, heat tends to go from a substantially warmer area to the colder side. Simply said, heat pumps use that idea to collect heat from the warmer side (in this example, the environment around them) and release it into the water.
Similar to a refrigerator, but operating in reverse, an energy-efficient heat pump water heating system raises the temperature of the water using power and refrigerant rather than chilling it.
Heat pump Water heaters use energy to move heat from one place to another. They achieve this by heating the refrigerant that is being used and releasing that heat into the water.
By transferring heat from the environment to the water rather than utilizing electricity directly, this indirect method of heating conserves a significant amount of energy while accomplishing the same task.
You save a lot of money on your power bills thanks to this method of heating the water because it uses less electricity.
𝐁𝐞𝐬𝐭 𝐇𝐞𝐚𝐭 𝐏𝐮𝐦𝐩 𝐇𝐨𝐭 𝐖𝐚𝐭𝐞𝐫 𝐒𝐲𝐬𝐭𝐞𝐦 𝐀𝐮𝐬𝐭𝐫𝐚𝐥𝐢𝐚
If you are wondering what is the best heat pump to buy in Australia here are some of the heat pumps which have proven themselves with excellent performance and flexibility. So, here are the best heat pump hot water Australian edition. Take a look-
𝐑𝐡𝐞𝐞𝐦 𝐀𝐦𝐛𝐢𝐡𝐞𝐚𝐭
𝐑𝐡𝐞𝐞𝐦 Hot water heater is another brand that has been doing an amazing job and gaining popularity all over the country. One of the best heat pump brands in Australia.
𝐑𝐡𝐞𝐞𝐦 𝐇𝐞𝐚𝐭 𝐩𝐮𝐦𝐩
Here are some of the features of one of its best-performing models, Rheem Ambiheat HDc270 Heat Pump-
The operating range is between -5 and +43 degrees Celsius, which makes Rheem perfect for the colder areas
Can reduce your water heating energy usage by up to 68% in Zone 3 when compared to an electric water heater
Sophisticated wrap-around microchannel heating technology for more rapid and consistent water heating at the lowest time frame
With a touch LED control panel, it's optimized for the modern era while ensuring user-friendly attributes
Both a 2.4 kW backup element and a high recovery rate for quick heating
A family consisting of 2 to 5 members can easily rely on the heat pump to provide hot water at any time
𝐒𝐦𝐚𝐫𝐭 𝐋𝐢𝐟𝐞𝐬𝐭𝐲𝐥𝐞 𝐀𝐮𝐬𝐭𝐫𝐚𝐥𝐢𝐚 (𝐒𝐋𝐀)
While a conventional electric hot water system uses a lot of electricity to heat water, this heat pump uses 75% less energy to achieve the same goal. Smart Lifestyle Australia heat pump is available in two separate capacities, one is 200, and the other is 300 litres. Running one of these is 3.5 times cheaper than any regular water heater.
𝐒𝐋𝐀 𝐡𝐞𝐚𝐭 𝐩𝐮𝐦𝐩 𝐡𝐨𝐭 𝐰𝐚𝐭𝐞𝐫
They have inbuilt disinfecting technology that guarantees zero harmful growth inside it while operating for years. Also, the inbuilt frost technology helps keep the unit safe and running during winter.
In short, the offerings of SLA heat pumps are –
Three different operational modes to best suit your circumstances while conserving energy
75% less energy used while operating, saving tons on your electric bill
Two different capacities are available, and more to come soon
One kilowatt of energy input provides an output of four kilowatts. That's a 400% increase in efficiency
A condenser coil is wrapped around the tank for faster water heating
Disinfection of the tank is automatic to prevent mould and mildew growth
-20°C & 45°C operating range maximizing efficiency across the three different modes of operation
Noise is minimum while operating, 48/49 dBA to be exact. One of the quietest heat pump water heaters.
5 years of warranty on the entire unit
To know more and to get your own SLA heat pump, designed in Australia and installed by professionals – contact us today.
Rinnai- Enviroflo
Finally comes this marvel from Rinnai. Get to know all about it briefly here-
Rinnai Heat pump
Enviroflo uses R290 as the refrigerant in the heat pump unit, which is known for its faster cooling abilities and low global warming potential
Hard water is likely to ruin the interior of the heat pump if not thoroughly treated; with this heat pump, there is built-in protection against it.
Two capacities of the heat pump unit are available; one is 250L, and the other is 315L, perfect for a family
As quiet as 48dBA operating noise, which is equivalent to the noise level of a suburban area at night
The maximum water pressure rating is 1000 kPa, which is amazing for a residential heat pump
On the compressor, you get a 3- and a 5-year warranty for parts and labour, respectively. Also, on the cylinder, you get a 5- and a 3-year warranty for parts and labour, respectively.
Uses approximately 65% less energy than a typical electric heat pump
Built-in anti-frost technology to provide protection against the cold
Heat Pump Government Rebate
If you live in Victoria, upgrading your electric hot water system to a heat pump is completely free. This is a subsidy that the state government offers to help and encourage its citizens to use less energy and choose an eco-friendly option.
In New South Wales, you may also replace your electric hot water system with a heat pump for only $99 if you are an NSW resident. Again, this is a reimbursement that the state government is offering. Prices for heat pumps without government subsidy might be a tad high, however, its reasonable in comparison to the piled up electric bills over the years.
Are you interested in taking advantage of either of the rebates? Then, get in touch with us- click here.
𝐅𝐀𝐐𝐬
Are heat pump hot water systems cost-effective?
If you compare any heat pump hot water system price with its return in value addition, it is clear as a day that they are true to their claim in being cost effective. In many cases you get several incentives too.
What is heat pump hot water system?
Heat pump water heaters use heat from the air to warm up the water for use. Hence, they are also known as "air-source heat pumps."
Why is heat pump more efficient than gas or electric water heating?
First of all, heat pump hot water prices are extremely reasonable. Secondly, they don't consume direct electricity to heat up the water rather a far better technology is at play. Refrigerant is used to pull heat from the environment to get hot water, a far more efficient technique than using gas or electricity.
How much energy does a heat pump electric hot water system use?
In winter, you can expect to use about 5kWh of energy per day. Saving you approximately 61% energy in comparison to any conventional water heating system.
To get in depth heat pump hot water system reviews, head over to our website and find authentic customer experience for better knowledge. Or get in touch with us TODAY!
What incentives are available for residential heat pump hot water systems?
Residents in Victoria can benefit from a government subsidy that allows them to replace their electric hot water system with a hot water heat pump. The subsidy aims to promote energy efficiency and encourage the use of environmentally friendly heating options. Similarly, residents in New South Wales have access to a government rebate that allows them to replace their electric hot water system with a heat pump for a nominal fee of $99.
How much does a heat pump hot water system cost?
The cost of heat pump systems can range from $2,500 to $5,500 for the unit, but it's important to note that this is a general price range and can vary depending on various factors that significantly impact on the final cost.
What Heat Pump Hot water system warranties should I look for?
Look for a comprehensive manufacturer's warranty covering the unit for 5 to 10 years, including defects in materials and workmanship. Check for a separate warranty for the critical compressor, which often has a longer coverage period. The heat exchanger, responsible for heat transfer, should also be covered. Some manufacturers may offer separate warranties for parts and labor. Inquire about extended warranty options for additional coverage.
Are heat pump hot water systems suitable for all climates?
Heat pump hot water systems are suitable for a wide range of climates, but their performance and efficiency can vary based on ambient air temperature. They are highly efficient in moderate to warm climates, where the ambient air temperature remains above freezing. In colder climates, their performance may be reduced, although some models are designed for efficient operation in cold conditions. Proper system sizing and consultation with a professional installer are important to ensure optimal performance in any climate.
This article has been viewed 715 times.
Rate article
This article has a 5 rating with 1 vote.
Article comments
There are no posted comments.