What every business should know...
Author

Robert Micallef

Published

October 3, 2023

Word count

604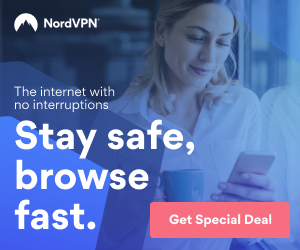 I was thinking about business in general and all the things I have learned over the years, that I wished someone had told me and how easy it is to forget them when you are blinded by stress, worry and indecision.
So I thought why not write them down and share.
Here goes...
If you wouldn't pay the price you are charging why will others? Charge what you would be happy to pay yourself and you'll find others will pay it too.

Don't assume that because you have made one post on social media or made one contact via advertising that it is enough. It is better to over communicate than under.

Always be the most underestimated person in the room, silent but deadly wins the race. Take everything in, ask lots of questions without giving too much away.

Whatever you are doing, don't rest on your laurels, test and test again. Test one this at a time and analyse the results carefully, make changes that the data is telling you, don't ignore and move onto the next thing.

Do one thing extremely well and unique than loads of things averagely, your competitors will steal the golden opportunity if you don't capitalize on it first.

Never argue with your customers, seems simple I know but on that bad day you maybe tempted, thank them for the feedback and you'll take it on board.

Never take peoples time for granted. Be on time. Be ready. Pay Attention.

Nobody cares about you more than you do, when you close for the day leave business at the door. No one wins prizes for burning out.

Haters are a fact of business. Check for feedback. If it's not valid, Ignore it and move on, don't become a keyboard warrior.

Build a Network with intent not just a show of numbers, consciousness will add to success over just connect with everyone approach.

Selling is EASY when you get your offer right.

Paid advertising is not worth the spend until you have sold at least 20 products or services organically.

Track every task you complete (it gives a sense of accomplishment when you read back all you have done) and time the amount it takes, then if someone else needs to do the same task you'll have an expectation of when it will be completed.

At the end of every week look at all achieved and work out what can be automated, outsourced and delegated.

Don't talk trash about your competitors, focus on you and what you can do and deliver.

Work hard but listen to what you body is telling you, if you need to eat, eat, if you need a break, take one, if you need a coffee, make one. No one looks after you better than you.

Read. Do. Learn. Do. Network. Do. Repeat. Don't procrastinate, take action if you don't someone will beat you to the finish line.

Be nice, Be Kind, Be Courteous at all times, it will come back ten fold.

Not everyone wants what you want and that's okay.

Smile. If nothing else it will make you feel better even if everything around you is going wrong.

Starting a business is fun, building a business is challenging, accept it and focus on succeeding.

You can learn something from everyone you interact with, don't think you know it all be accepting of what you can learn.

Be honest, be truthful, it's easier in the long run.

Don't just say no to things that seem like to much of a challenge they can lead to many things.

Take time out to admire what you have achieved.
I have 35 years experience across multiple industries both big and small, including bricks and mortar businesses, internet retailers both start up/established, wholesalers/distributors, entertainment, charity and public sector.
E-mail me on Bob@inperspectiveconsultants.com or visit my website https://inperspectiveconsultants.com/
Article source:
https://articlebiz.com
This article has been viewed 188 times.
Rate article
This article has a 5 rating with 1 vote.
Article comments
There are no posted comments.