Landing the Best Sales Jobs in California: 4 Tips to Know
Author

Johnny Henderson

Published

November 3, 2023

Word count

491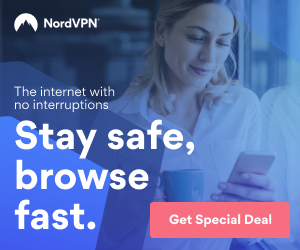 Account executives, commercial real estate brokers, and business development managers - what does everyone have in common? They are all in the sales industry. From working in tech to real estate, the scopes are diverse. Whether looking for retail or tech sales jobs in California, you need various skills. There is no thumb rule to decide who will fit the role. It is not necessary that you need to talk a lot, but it is important to listen to your customers. Furthermore, years of experience may not have the last say when you have the soft skills required for the role.
In this article, we share valuable insights into how to land a sales job you deserve. Here are a few tips you should follow before applying for a sales role with no solid experience.
Connect with Hiring Managers on LinkedIn
Most sales jobs do not knock on your doors, so put yourself out there to get it. One of the crucial tips is to visit LinkedIn and try to connect with a recruiter from the company you are applying. If you are unsure about the role the recruiter is hiring, you can let them know your interest in contributing to the organization. This way, you can find the gatekeeper in charge of decision-making.
Rehearse your pitch before the Interview
One of the most common questions asked during the interview is, "Sell this pen". The basic idea is to put you in an unknown situation and see how you handle the pressure. Whether you are doing good or bad, your first reaction says a lot to the interviewer. One way to prepare ahead of time is to create a basic pitch. Do your homework because a customer relies on the way you deliver the sales pitch. In this case, your body language and choice of words matter.
Know the Difference between Soft Skills and Experience
Transferable or soft skills are capabilities you can integrate into your job role. However, the lessons you have learned only come from experience. The story of a successful sales professional involves strong communication skills.
Let's say you think you have effective communication skills. This means you can build a strong customer base. But when you need to be persuasive customers can only come from experience.
Research on Sales Jargon
When looking for sales jobs in California, you will come across CRM, lead generation, upselling, leading scoring, lead scoring, etc. Many land a sales role without prior experience, but learning about the essential terms helps. Besides these, you need to know about the terms used in every industry. For example, you are applying for tech sales jobs. Then you should learn about black hat hackers, cybersecurity, GitHub profiles, or programming languages.
In the end, finding top-paying sales jobs in California may not be a cakewalk. But you can have an easy way with Salesjobs, a leading job portal for the best sales professionals. Please visit the website!
Johnny is sales job recruiter in California, USA. He has 10 years of experience in this recruitment industry. He is passionate about writing blogs and articles regarding employment news and information. He is helping the recruiter to get the right candidate and jobseekers to get the right job. Visit our website to know more: https://www.salesjobs.com/list-sales-jobs/in/california
Article source:
https://articlebiz.com
This article has been viewed 138 times.
Article comments
There are no posted comments.