Culture and Diversity ion Health Care
Author

Aggrey Nzomo

Published

November 14, 2023

Word count

1,248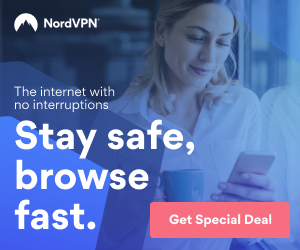 This article will be focused on cultural disparities that exist within the health care; can be related to the well-known nursing theorist Madeleine Leininger. This great nursing scholar was the first one to initiate the theory "cultural care diversity" from a clinical perspective recognizing that culture and a holistic concept was missing in the nursing knowledge and practice, (Margaret & Joyceen 2007). And in our world today much has not changed/, we are still facing the fact that many patients and staff within the hospitals and other health care fields comes from a different background. Generally speaking, culture influences the health care systems since there are different beliefs of what actually causes illness, and how they can be explained; thus, how they can be cured or treated, and who should be involved in the process. All said and done, as Margaret & Joyceen (2007) agree, there is a need for emphasis to be put on the important role that one's culture and family background has come to play in the general process of health care and wellbeing.
2.0 Introduction
Culture is defined as the way of life shared by a group of people living together. Culture is what defines the general behavior of a group of people whose individual interests and aspirations may not necessarily be the same. In the modern world, culture has gone beyond to include the normalized way of doing things in organizations and institutions. Culture in any industry or organization has been termed as the actual reality with respect to workers activities and the objectives of the said industry or organization. Culture in an organization has come a long way and thus undergone a lot of changes. However, as Yelton (2010) admits culture change in organization has not been easy given the misperceptions or perceptions that come with it. It is worth noting that as times changes, so does the expectations of an organization and that of its employees. Yelton (2010) further states that slow pace at which an organization's and its employees' expectations and interests changes further makes culture change an endless journey that cannot be assigned as dateline. Many industries have come under threat due to their failure to embrace cultural change. And this has been the case even in the health care industry.
It took the academic intervention of scholars like Madeleine Leininger for practitioners in the health care industry to come to terms with the fact that cultural beliefs and practices had for long influenced the process of health care. Culture has influence the manner in which people perceive the causes of diseases and the manner in which they should be treated or controlled. In addition, the human resource tradition had threatened to tear apart the manner in which workers in health related with their employers and ultimately on the patients. According to Yelton (2010), there has been a need for employers and management of health care centers to review their corporate culture in order to ensure that patients and the workers alike create a positive attitude towards health care processes.
3.0 Discussion
Madeleine Leininger's approach to nursing as a field of health care was motivated by the need for health care practitioners to change culture and embrace cultural diversity. She held th different patients and nurses had different experiences which had the capacity to influence the process of health care provision. Just as Yelton (2010) admits that failure to detect the cultural gaps will cause more harm to the health care sector, Leininger was quick to identify culture and care as the crucial missing links that influenced nursing and health care. As Leininger further points out, it is imperative that all patients to be examined and their health care needs established, (Sagar, 2011). In addition, nurses should be trained on cultural diversity in order to understand the needs of patients from different walks of life and different fronts, (Sagar, 2011). If nurses are not properly trained on culture and diversity, handling patients like soldiers wounded in battlefields or homosexuals with lifestyle diseases will be a tall order. Leininger and Yelton (2010) conclude that training nurses on cultural diversity or what is popularly referred to as the trans culture will no doubt improve the quality of health care provided to persons who have been neglected by culture of just despised because of their lifestyle and other cultural problems.
Yelton (2010) passionately emphasizes on the need for organization especially health care to adopt cultural change. The interests of nurses in the health care industry may not in many occasions align with those of managers in the industry. However, in order to assure meaningful culture change, health care organizations should be led beyond documented visions and goals. There should be genuine willingness to ensure that nurses and other workers engage the reality on how the general health care process is executed. As Leininger avers, health care provision and the remunerations thereof must benefit both t patient and the nurse, (Sagar, 2011). Care forms the basic need for all patients and Leininger crafts a theory that posits that there can never be cure without care but care can be given where cure is not guaranteed.
In order for health care practitioners to fully benefit from cultural change that Leininger describes in her cultural diversity theory, understanding the key steps outlined by Yelton (2010) becomes the starting point. First, there is a great need for the entire nursing staff to have knowledge and awareness of their current practices with respect to appreciating the divergent culture of patients and their fellow staff. This further requires them to interrogate themselves and engage in in-depth analyses on whether their current practices recognize the imminent cultural diversity, (Yelton, 2010). Secondly, it is expected that after acquisition of such knowledge, the staff will develop a positive attitude and adopt trans-cultural nursing and hence demonstrate it. It is further expected that health care management is willing and able to reward such acts of positivity towards cultural change in order to encourage nurses to steer in the direction of cultural diversification, (Yelton, 2010). Thirdly, an excellent communication strategies should be put in place to ensure that positive practices encouraging trans cultural nursing are passed on to existing nurses and the new ones. Finally, excellent management systems should be instituted to ensure that trans-cultural nursing values are properly aligned to the wider goals and objectives of the health care process, (Yelton, 2010).
There is no doubt that understanding the culture of patients and that of a health care facility is crucial in accessing the quality of care provided. Many managers of health care facilities have failed to adopt cultural change and are still stuck to the failed old ways of health care provision. The matters addressed by Leininger in her push for a trans-cultural health care practice are grave and should be taken seriously if the world is keen on ensuring that proper care is given, (Margaret & Joyceen 2007). Patients have as many cultural differences as the diseases from which they suffer and there is a great need for nurses and other health care staff to be trained on their diversity. Accessing proper care is the right of every patient irrespective of their economic status, race, lifestyle and age.
References
Margaret M., & Joyceen S. (2007) Transcultural Concepts in Nursing Care. New York:
Lippincott Williams & Wilkins.
Sagar, P. (2011). Transcultural Nursing Theory and Models: Application in Nursing Education,
Practice, and Administration. New York: Springer Publishing.
Yelton, A. (2010) Making the Journey Toward Culture Change in Healthcare from http://www.gehealthcare.com/euen/services/docs/Making_the_Journey_Toward_Cultural_Change_in_Healthcare.pdf
Aggrey Nzomo has over 10years experience in commentative writing and general research
Article source:
https://articlebiz.com
This article has been viewed 81 times.
Article comments
There are no posted comments.