Leading the Charge: The Team that is taking Flex / Industrial to the next level
Author

Cody Payne

Published

November 17, 2023

Word count

557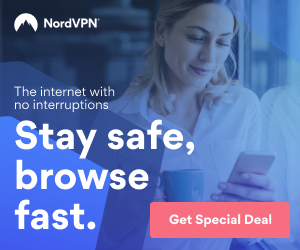 In the vast expanse of the Texas real estate market, there's a team that is synonymous with record-breaking achievements and a transformative vision. This dynamic powerhouse in the industrial investment sector has rewritten the rules and set new standards in Texas, leaving an indelible mark on the industry. They have brought in new players to the sector and helped numerous starter developers turn into market powerhouses. Cody Payne and his team have been in the Flex / Industrial sector since 2005 and have been crucial drivers to its record pricing achievements across Texas.
Outpacing the Competition
Cody Payne and his Team have consistently outpaced the competition, leaving a trail of success stories and achieving record pricing year over year in the flex/industrial market. With a record breaking 41 buildings sold in 2022 and over 850+ career real estate transactions, they continue to lead the industry.
"I started my career leasing and selling flex/industrial parks before it was even popular, back then Parks where selling for $25-30 PSF and nobody wanted it, the average tenant size was closer 8,000 square feet and no buyer or institution would touch the small bay, now it's not uncommon to see pricing between $150 and $180 per square foot with multiple offer scenarios on pretty much every deal" Said Cody Payne.
Unprecedented Growth
One of the defining characteristics of their success is their rapid and unprecedented growth. They have expanded their footprint across the state of Texas, all while continuing to set new records for transactions and some of the highest ROI in the industrial real estate sector. They have brought in numerous new developers and buyers to the flex/industrial space and opened the door for a variety of funds coming into Texas.
Innovative Strategies that Drive Results
At the core of their team success are their innovative strategies. They leverage cutting-edge technology, from the "TX 1031 Exchange Program" which is a proprietary system that gives owners access to up to 750+ buyers that are currently in a 1031 across the U.S and Canada to "The World Engine" which gives market insights and real time data to investors and developers on their current assets. Their foresight has allowed them to lead the charge in an ever-evolving industry.
A Remarkable Portfolio of Achievements
The achievements speak for themselves. They help numerous Flex/Industrial developers and buyers reimagine underutilized properties into thriving industrial parks, as well as bringing numerous buyers across the country and from other asset classes to be players in the Flex / Industrial sector.
An Industry Leader
Their ability to adapt, innovate, and continuously shatter records has made them the go-to choice for investors, developers, and property owners looking to redefine success in industrial real estate investment.
A Bright Future Beckons
With a proven track record of setting and breaking records, their vision for the Flex/ Industrial real estate sector in Texas is poised to reach new heights. As they continue to astound us with their groundbreaking achievements, they exemplify the notion that, in Texas, the sky is not the limit—it's just the beginning.
Cody and his team aren't merely breaking records; they are creating a new standard of excellence that inspires and redefines the possibilities in the Texas industrial real estate sector. Their remarkable journey is a testament to the fact that the future is limited only by one's ambition, innovation, and dedication to excellence.
I specialize in selling Flex Industrial Parks across Texas.
www.flexbusinessparks.com
Article source:
https://articlebiz.com
This article has been viewed 129 times.
Article comments
There are no posted comments.