Navigating the Long-Distance Move: A Guide to Preparation
Author

High Level Movers Calgary

Published

November 12, 2023

Word count

409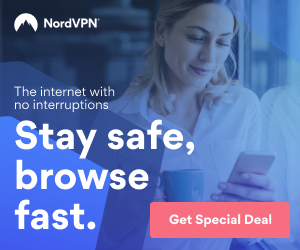 Are you considering a long-distance move? As the season gradually shifts, now is the perfect time to plan your relocation and make it as smooth as possible. At High Level Movers, we understand the challenges that come with moving, especially over long distances. To help you prepare, we've put together a comprehensive guide that covers everything from planning to execution.
Planning Your Long-Distance Move
Create a Checklist: Start by making a detailed checklist of tasks. This will help you stay organized and ensure that nothing gets overlooked.
Set a Budget: Determine your budget early in the planning process. Factor in all potential costs, including moving services, packing supplies, and any unforeseen expenses.
Research Moving Companies: If you're considering professional movers, research reputable companies. Look for reviews, ask for recommendations, and get quotes to find the best fit for your needs.
Packing Tips for a Seamless Move
Declutter Before Packing: Take this opportunity to declutter your belongings. Donate or sell items you no longer need to lighten the load and reduce moving costs.
Pack Strategically: Pack room by room, labeling each box with its contents and destination room. This makes unpacking much more efficient.
Protect Fragile Items: Wrap fragile items carefully using bubble wrap or packing paper. Place heavier items at the bottom of boxes to prevent damage.
Making the Most of the Remaining Moving Season
As the long-distance moving season comes to a close, consider the following:
Flexible Moving Dates: If possible, be flexible with your moving dates. This can potentially save you money and allow for smoother coordination with moving companies.
Book in Advance: As the season winds down, moving companies may experience increased demand. Booking in advance ensures you secure the services you need.
Stay Informed: Keep an eye on the weather and road conditions. Planning your move during favorable conditions can minimize potential disruptions.
Why Act Now?
The long-distance moving season doesn't last forever, and the demand for moving services tends to spike as it comes to an end. Acting now ensures you have ample time to make informed decisions, book reliable services, and avoid the last-minute rush.
At High Level Movers, we're here to make your long-distance move a success. Our experienced team is dedicated to providing top-notch services tailored to your unique needs. If you're ready to embark on your journey, contact us today to discuss your upcoming move and secure your spot before the season ends. Your seamless move awaits! 🚛💼 #HighLevelMovers #LongDistanceMove #MovingSeason
Streamline Your Move with High Level Movers Calgary: A Calgary-Based Full-Service Moving Company Providing Comprehensive Moving Solutions.
119 Walgrove Green SE, Calgary
AB, T2X 2H9, Canada
403-407-1973
https://highlevelmoverscalgary.ca
Article source:
https://articlebiz.com
This article has been viewed 152 times.
Article comments
There are no posted comments.