How To Make a Splash Page
Business → Marketing & Advertising
Author

Beryl Payton

Published

February 12, 2008

Word count

1,103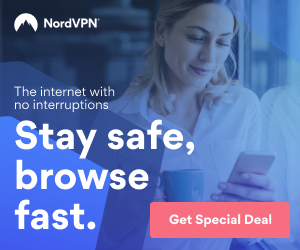 Just wanted to share some information about splash pages with you. I often create them for clients for a variety of reasons and have made all kinds in the past...
So what's so good about them?
They're fairly simple and straightforward to make.

You can keep them simple and quick loading or fancy with graphics etc. included -- it's up to your own preferences.

You can stand out from other affiliate marketers by using your own splash pages.

You can create interest and build curiosity with splash pages by not telling them everything -- just scratch the surface.

You can build a list by using an opt-in form on your splash page.

You can use them in promotions all over the place. For example:
-> In traffic exchanges
-> On your own web site
-> In a link that you use in a forum signature
-> From a banner rotation to your splash page
-> As a popup, popunder or exit popup from another web site
-> As a link in your blog (or just copy the contents into your blog)
-> From an ezine classified ad or solo ad direct to your splash page
Q: Why should I include an opt-in form on my splash page?
A: Good question Eva! Tell me, what's the point of advertising for free or using paid methods to promote an affiliate link if you're going to just give away the traffic that you generate to the program owner?
Instead, why not make good use of the traffic and capture the name and email address of the interested prospect first. This allows the autoresponder series to kick in and do the job of selling the opportunity to your new prospect for you 24/7.
PLUS you're building a list at the very same time and creating a new relationship. That's very empowering don't you think?
Also, you can redirect the prospect directly to your affiliate web site after they have opted in. So it's not like an opt-in cuts anything out of the regular process of promoting. In fact, you gain more by including an opt-in form on your splash page.
Q: How hard is it to include an opt-in form on a splash page?
A: Not hard at all. If you have access to an autoresponder system and you create a few follow-up emails that detail the features and benefits of your program and explain exactly why the reader should join your opportunity, then you're likely to receive a new signup. Make sure you have at least 7 emails in the first series. (And don't be afraid to repeat the series at longer intervals after it has initially run. Who knows, they might have missed reading it the first time...).
All you need to do is login to your autoresponder system and look for the link to generate the form code for your opt-in box. Once generated, you then copy and paste the code into your web page HTML code where you'd like the opt-in box to be displayed. Then adjust the look and feel to suit your splash page layout.
HINT: A reader's eye will naturally go to the right hand side in the first fold of a page when viewing a web site. This area is the best place to position an opt-in box.
Q: How much information should I include on my splash page?
A: Just enough to pique the reader's interest and get them to opt-in.
Here are some tips:
Use a keyword rich filename for your splash page. Or a keyword rich folder name and call the splash page index.html. Don't give the program name away in the folder or filename. Instead, consider using something like http://www.yourdomain.com/recommends/po ... ngsolution or whatever... I think you get the idea.

Use a large eye-catching headline that grabs the reader's attention straight away. Utilise a bigger font than normal (not a fancy italic one either - keep it simple).

If you're short on content for your splash page, see what you can get from the actual affiliate site that you're promoting.

Consider using arrows to direct the reader to the next step.
Click this button right --------> HERE!
Use bait if you have to like a free report or download associated with the niche market of the program/product/service that you're promoting. For example, "Opt-In Now To Receive More Information & You'll Also Receive This Handy Dandy Download Absolutely Free As A Bonus! Woohoo!"

Can your opportunity solve any of the reader's problems? Yes? Good! Make a point of listing them on your splash page.

Benefits are always good -- People like to know what they'll be receiving, but you don't have to go into full detail on a splash page. Keep it short and the sweeter the better.

Features: You don't have to include them on your splash page, but if there are any unique ones that could create a compelling Unique Selling Proposition (USP), then by all means include them. Especially as a subheading on the page.

Graphics: If you want to include one or two graphics, use a royalty free stock photo that is relevant to the subject. Usually showing a person using something, doing something with a big smile on their face is a safe bet. Hey this could be YOU when you opt-in now!
-Testimonials: There's always room for a good testimonial or two. Check out the home page or testimonial page of your program to grab some copy, or better still -- write your own. It's always much more believable if it's written by you from your own wonderful experience.
Consider including audios where applicable. BTW, audios that play automatically on page loading have a higher conversion than those that you turn on with a mouse click.
Q: How do you write a testimonial?
A: It's simple. Just write down how you truly feel about the product and how you found it to perform, or how the service improved your situation in some way. Did it save you time, money or effort? Include those things. Remember why you joined and consider that a prospect could feel the same way.
Once you have a good splash page created and you find that your promotions are converting well, then use the same design with altered content, graphics, headlines, colours etc. for other products or even the same one. Remember, there are often different targeted audiences for different programs. Try to appeal to specific ones with each splash page and you should do well.
I hope you found this helpful!
Hi my name is Beryl and I am a 56 year old mother of 1 son and 3 lovely granddaughters.
I currently have relocated to a small town in Kentucky. How did I end up leaving a big
city and ending up here, you ask! Well, I guess my love of the country brought me here.
Thanks for reading ,
Beryl Payton
Article source:
https://articlebiz.com
This article has been viewed 2,792 times.
Article comments
There are no posted comments.