Getting Compensation for a Work Related Injury
Author

Blake Alden

Published

March 5, 2010

Word count

537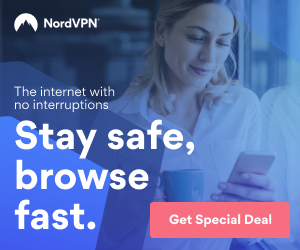 In order for you to get compensation for a work related injury, you need to prove first that it was caused by the negligence of another party or particularly your employer. It can also be caused by your co-worker. Employers are liable for all the people within the vicinity of their work area whether they work for them or not. If you have been injured at work and it's the fault of the company then you are entitle to make a claim for a work related injury against your employer.
Usually, work related injuries are caused by defective machinery in the work place that are not maintained properly and are a hazard to the worker's health.
You can also get compensation from a work related injury that arises due to other causes like: slipping and tripping. This may be due to the untidy conditions of the workplace and the poorly maintained floor. Compensation claims are filed as an outcome for workplace conditions.
One more main cause of accident at work is falling, for instance serious injuries are sustained due to falling in high places, or falling down on uncovered holes, or when hit by falling objects.
Another factor that can cause work related injuries are the lack of protective equipment, such as safety footwear, gloves, hard hats, face masks and safety goggles. This can result in making a successful work related injury claim against the employer.
Claiming for compensation is not a new concept. These days with laws and regulations that guards protecting workers from any harmful issues, we find that work injury compensation levels have increased. This is generally a good thing for all employed. But it's not a good one for the bosses. Because of this, the employers' insurance costs are much higher than compared before. There is also the additional strain to ensure a safe and healthy working environment for their employees.
A work related injury claim is not a personal attack to the employer. You're not into getting their own money but you are claiming from the insurance company that covers the company. You are making a claim to ensure that you are being well taken care of when you are injured and that's the least you can get especially if you lose your job due to the accident.
If you are planning to claim compensation for the injury you sustained at work then you need to employ a competent and reliable personal injury claim solicitor. They will be responsible for completing all the legal documents needed for the continuance of the claim and will be the one who will process it all for you. Your solicitor will carry the burden created by the legal issues in making a claim.
There are also personal injury claim solicitors that offer a no win no fee claim. They will carry all the costs of your settlement even if you don't win the case. In case, that you are successful in claiming compensation, these type of solicitors will give the compensation given by the court to you in full and will charge their legal fees against the insurance company of the defendant. So either way, you got nothing to lose.
This article has been viewed 1,101 times.
Article comments
There are no posted comments.