Computer Profits From Home
Author

Diana Ennen

Published

June 4, 2006

Word count

791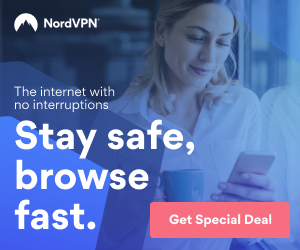 On your mark - Get Set -Go!!! You're ready. You've finally got it, the top of the line, latest and great computer that moves at the speed of sound and has everything you need, plus some. But will it make you money. Absolutely - We're going to show you how.
There are numerous ways to utilize your computer for a home-based business. The key is finding the right one for you. First, consider your skills and expertise and most importantly what you enjoy doing. Remember, it's a combination of the three that make for a winning business. Those with good secretarial and Internet skills might want to consider virtual assisting, whereas those with a flair for figures might prefer accounting or bookkeeping. For those who live on the web and have the creative touch, how about starting a web designing business or desktop publishing? Then, there's computer tutoring, resume consulting, real estate transaction coordinators, etc. The possibilities are limitless and with the growth of the Internet, and the advancement in technology today, it just keeps getting better.
As an example, virtual assisting businesses are constantly in the media today and businesses are taking note and looking for VA's to assist them. For example, it was recently noted in Time Magazine, other top books and magazines that VA businesses are considered among the top 10 home-based businesses to start. Entrepreneur Magazine rates it as one of the top 5 home-based businesses.
What's a Virtual Assistant? A virtual assistant provides service from a home office to anywhere in the world using their high-speed access, e-mails, fax machines as well as many web-based applications. They can handle your publicity, typing, scheduling, e-mails, real estate transactions, legal briefs, medical transcription, your website, and more. The virtual revolution has truly begun and businesses are taking full advantage of the expertise of these professionals.
Once you decide on a business, then you're ready to make it happen. The first thing you'll want to do is to write everything down. All your thoughts and dreams and how you plan to achieve them. Decide on the hours you want to work, the price you want to charge, the marketing you plan to implement, the equipment and supplies required, and your goals and visions for the business. This is your plan for success. This is essential. Too many leave this vital step out and then don't have a clear focus for their business.
Next, research and read everything you can on starting your business. Find out how the pros have done it and gain from their experience. Don't just limit yourself to reading books - that's only one avenue, although a good one. For those wanting to start a virtual assisting business, my book, Virtual Assistant the Series, Become a Highly Successful Sought After VA, is considered one of the best in the Industry. This book is written with Industry Leader Kelly Poelker, and has helped thousands start their business already.
Look to the Internet. Find message boards and chats that relate to the area that you want to go into. Often times these are managed by people who have been in business for years and are willing to share their experience. Not only will you gain their expertise, but also that of those who frequent the boards. These will be others who are starting a business, or who are succeeding in business, and willing to share their knowledge with you.
Also, do a search on the Internet for the type of business you want to go into. Look to their sites. Find the common denominators. What associations do most belong to? What services do most offer? This is just research, but it will help in providing you ideas for what you want to do with your business. Look to their links page and check out their links. This is especially true for the organizational websites. Again, write down all your findings.
Sign up for newsletters. The knowledge is tremendous and the motivation well worth it. If you go to Publicity VA, http://www.Publicity-VA.com you can see a complete listing of great newsletters that will provide tips and suggestions on starting a business and other marketing ideas.
Get additional training if necessary. Once you decide what you want to do, then find out exactly what other skills you will need to make it possible.
With the knowledge that you have now, and with it all written down in your plan, you're ready to take the next steps in starting a business - your business. Your dream. Enjoy and remember nothing is impossible as long as you give it your all. Success happens when you make it happen.
Diana Ennen, Author; Virtual Assistant the Series, Become a Highly Successful, Sought After VA, and Words From Home, Start, Run and Operate a Successful Word Processing Business available at http://www.virtualwordpublishing.com. She also does publicity and book marketing and has published the science fiction thriller, Sledgehammer by Paulo J. Reyes, M.D. Free to reprint article as long as author's bio remains intact.
Article source:
https://articlebiz.com
This article has been viewed 5,829 times.
Article comments
There are no posted comments.