Marketing Tools 101 - Search Engines
Business → Marketing & Advertising
Author

Eric Dunbar

Published

August 12, 2010

Word count

663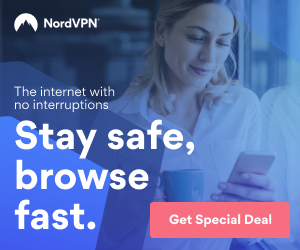 So you just started your very first Internet business and you dream of being a successful online entrepreneur. The world of Internet Marketing is vast, risky and challenging. You can be that successful entrepreneur that you dream of, but in order to have that successful Internet business you must have a strategy for online promotion. Needless to say, this is where most people either fail or give up because they have no strategy. The most effective avenue for marketing your online business is Search Engine Marketing.
Quite simply search engine marketing refers to the many different ways you can market a website on the innumerable search engines that are available on the Internet. Today's market is slowly turning toward the Internet as the main source of marketing anything. People who are in business know they need a website but the average person in business does not know much more than that.
Although search engine marketing can be narrowed down to two major areas, it encompasses a wider variety of things, but it all comes to one central interpretation that says, "I need customers and sales." So the question of the day is how do you get potential customers from the search engines to your website, and more important, how do you get them to buy your product?
The most effective way to generate traffic (the number of people visiting) to your website is with search engine marketing. The ultimate goal with search engine optimization (SEO) is to get your website ranked in the top 10 websites in the search results for specific keywords. SEO alone takes a very long time to get to the top 10 rankings – as much as 6 to 9 months in most cases.
Pay-per-click (PPC) is the easiest way to get search engine rankings; it is also the most expensive and the most risky, especially for a company that is new to the Internet Marketing business. A new Internet Marketing company could potentially be easily be wiped off the cyberspace map within a matter of months using this method. Here's how:
Let's say you're selling widgets and your prices are competitive with other Internet companies that sell widgets. You've just purchased some PPC ads that are among the choicest keywords. Your competition, who is monitoring the Internet for such deals, spots your ad and they all begin to click your ads (without buying your product), thus leaving you with a very high bill, and you have sold no product. Your competition has just played a big role in your sudden disappearance by fraudulently clicking your ads by using up your budget. Although PPC is risky, it is the fasted and most often used method of getting top search engine rankings.
Another marketing tool in search engine marketing is article marketing. Article marketing is the slowest of all the methods used to improve your search engine rankings, but it is just as effective if you do not lose heart before you move up in the rankings. Here's how it works:
You write articles for your website and then submit them to clearing house sites more commonly known as directories. Webmasters for other websites are encouraged to use them providing they publish an author byline ( a short bio) that includes your name and a link to your website. When your article is published on other websites people click the author byline link which generates traffic for your website. For article marketing to be effective you must submit your articles to a large number of clearing house sites or directories. The more directories you submit your articles to, the greater the chances that their readers will visit your website, like what they see and return to it later.
No matter which approach you use – whether it is SEO, PPC, or article writing, the ultimate goal of search engine marketing is to drive traffic to your website. You can't make the sale if your potential customers can't see you or know that you exist.
Eric Dunbar is the owner of Golden Entrepreneur where you will find great software at unbelievable prices. Eric Dunbar is also the author of THE FACE OF A DEMON, referred to by many as "The Recovering Addict's Handbook", and editor of X-JOURNAL Blog
Article source:
https://articlebiz.com
This article has been viewed 1,389 times.
Article comments
There are no posted comments.