How to Be Young and Joyful at Any Age
Business → Marketing & Advertising
Author

Ellen Wood

Published

September 11, 2010

Word count

352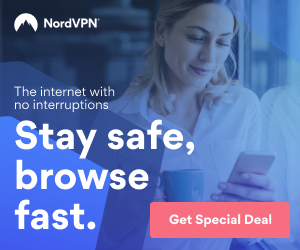 I have exciting news for you: one of the world's top anti-aging physicians,
Dr. Terry Grossman, and I are going to be co-presenters at a 4-hour event:
How To Be Young & Joyful At Any Age.
I am thrilled to be working with Dr. Grossman and excited about the medical
science he brings to my favorite topic - growing younger!
Let me introduce him to you: Dr. Grossman was a rural family doctor for 15
years in the Rocky Mountains where he began researching and incorporating
alternative treatments in his practice. In 1994 he moved to Denver and opened
Frontier Medical Institute with a goal of focusing on nutritional medicine
for the treatment and prevention of chronic diseases. Today, it's one of
the largest integrative nutritional medicine centers in the country.
He began to focus on age management medicine and published his first book,
The Baby Boomer's Guide to Living Forever, in 2000. Along with noted futurist
and inventor Ray Kurzweil, Grossman also coauthored Fantastic Voyage: Live
Long Enough to Live Forever in 2004 and TRANSCEND: Nine Steps to Living Well
Forever - published just last year.
Founder and medical director of Grossman Wellness Center in Golden, Col., he
is a diplomate of the American Board of Chelation Therapy, a member of the
American Academy for Advancement Medicine, and The American Academy of
Anti-Aging.
What more can I say?
I think we're a pretty dynamic duo and hope everybody will join us at one
of the three events scheduled In August and September. If you would like to
learn how to be young and joyful at any age, I'll see you there.
For more info and to buy tickets, go to www.newvisionmgmt.com or call
1-866-55TICKETS.
Aug. 8 - VAIL, Colorado 1:30-5:30 Vail Cascade Resort
Aug. 21 - ASPEN, Colorado 1:30-5:30 Aspen Meadows Resort
Sept. 2 - TELLURIDE, Colorado 5:30-9:30 Michael D. Palm Theatre
Please forward this along to anyone you know in Colorado, or anyplace else!
I have lots more to tell you about Terry and our collaboration, but I'm
running out the door for a business trip. (to be continued...)
Ellen Wood
ellen@howtogrowyounger.com
This article has been viewed 13,613 times.
Article comments
There are no posted comments.