Do You Know What Internet Marketing Is?
Business → Marketing & Advertising
Author

Thomas Typinski

Published

November 30, 2010

Word count

468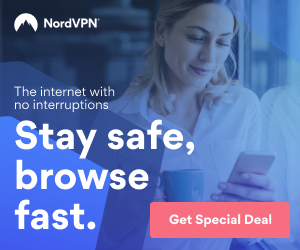 Internet marketing is simply the act of promoting a product or service through the worldwide web. The reach of the internet means that both online and offline businesses can no longer ignore the internet when formulating their marketing strategies. Internet marketing is also referred to as eMarketing, online marketing or web marketing. This form of marketing has many advantages over conventional marketing especially for small businesses. However, many small businesses have sometimes held the mistaken belief that because of their small size, the internet presents a market that is too large and ambiguous for their business objectives.
To the contrary, therein lies the benefit of doing marketing through internet. The size of small businesses means that they may not have a lot of money available for a major conventional marketing campaign through posters, flyers, radio, TV and print ads. In fact, certain types of small businesses such as work-at-home enterprises may not have an official business premises. But with the internet, such businesses can setup a website and employ internet marketing techniques to draw new clients and update existing clients on any changes to their product portfolio.
The small scale entrepreneur can cut on marketing costs as all they need to do is regularly maintain their website and make use of search engine optimization techniques that will help give their website more publicity. Both of these are tasks the entrepreneur can do on their own. That said, liaising with an SEO professional is likely to provide better benefit and a more effective marketing campaign. Small businesses succeed because of the low costs that are needed to maintain the websites and in turn reap benefits from the greater customer base they acquire.
With the worldwide web, there is no restriction on what time clients can contact or place an order with a business that has a web presence. This fits in well with growing demands from clients in all industries of service that is accessible 24 hours a day, 7 days a week. A web presence also means the business is reachable to people that would want to check out the products but find it difficult to pay a physical visit to the business' offices - all such clients would need to do is go to the internet and check your product listing to see if what they need is available.
Using internet marketing expands your client base from your neighborhood to international. You open up your business to a client that may be on the other end of the globe. Competition is another reason for small businesses to harness internet marketing. Remember that if you opt not to make use of internet marketing, your competitors already are. In order not to give them a competitive advantage over you, it is important that you incorporate online marketing to your product promotions.
Dominant Approach Northern Virginia and DC Internet Marketing is a full Internet Marketing solution for your small to medium sized business. Dominant Approach is the only complete online marketing solution to dominate your local competition.
Article source:
https://articlebiz.com
This article has been viewed 448 times.
Article comments
There are no posted comments.