Safe Business Travel
Travel & Leisure → Vacation Plans
Author

Andy Mccarthy

Published

April 14, 2011

Word count

743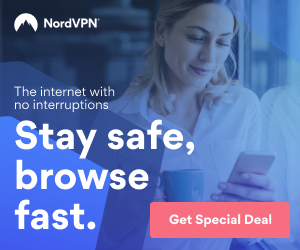 This article discusses crucial pointers to keep in mind when trying to travel safely on business. Make sure, before departing, that you leave copies of your travel itinerary with family and friends, in addition to necessary colleagues and assistants, so that you're easy to locate in case of emergency. Keep your luggage's secure by investing in TSA-approved padlocks or plastic locks for your baggage. If airport officials need to check your bag, they will either have access to the secure keys that TSA provides them with for getting into the padlock, or they will have to cut off your plastic lock to get inside. In either case, however, they are required to leave you a note explaining that they have in fact checked your bag - so if any of these security measures are missing, then you have adequate cause for concern and complaint in the absence of such a note.
If you rent a car, be sure to familiarize yourself as much as possible with all of its features before driving off the lot. Make sure you're clear on how to use the locks, headlights, and hazards, and make sure you know what's expected of you by the rental company if the car is in an accident or breaks down. To keep from getting lost in strange, unfamiliar areas, bring along a GPS or add it to your rental, keep a road map handy, or print clear directions for wherever you know you'll need to go. If you do find yourself lost, don't pull over to pull yourself together until you've found a safe, well-lit, well-populated area in which to do so.
When making your hotel reservations, request rooms that don't face the street, since these not only tend to get the most noise, but are also the most vulnerable and susceptible to theft. Also ensure that security is on duty 24 hours daily, and make sure you know the number to reach them. Furthermore, make sure you actually utilize the resource - for instance, when walking to or from your car in especially late hours, request an escort.
Bring along only the credit cards you will need for your travels, and leave the rest at home. Also leave any credit cards you won't need immediately behind in your hotel room. You can further protect yourself from theft by carrying your money and cards in a money belt but also carrying a dummy wallet as a potential foil. And don't tempt potential criminals by flashing expensive clothes or accessories in places that are unfamiliar to you, especially when you're alone. If you must dress to stun and impress, call for a cab for safe travel over walking, no matter how close your destination is to your hotel. In case of emergency, make sure you know how to dial outside lines on your hotel room's phone. Hang your "Do not disturb" sign on your door whether you're inside or not. And don't tempt housekeeping, if you do request that they come, by leaving your valuables lying around in plain sight. You can even request a safe or holding place for your expensive items from the management of your hotel, if there are any items that you are especially concerned about.
Be aware of your surroundings, especially when you're alone - and try not to go place to place by your lonesome if you can help it. If you must venture out alone, be sure to check in with your hotel concierge for advice regarding what areas are considered high in crime or that may have other reasons for which they should be avoided. Try not to call attention to yourself as a tourist by being too camera-happy or buried in your map on the sidewalks. Do your best to be incognito and blend in with the people you're surrounding by. This does not mean you may not take pictures - only that you should not spend so much time with your eye looking through the lens of your camera that you do not maintain awareness of your surroundings, or that you do not walk around with a camera hung conspicuously around your neck, screaming to those around you that you're a vulnerable and potentially easy target since it's clear you don't belong there. You can never be too careful when it comes to your personal safety. You wouldn't want to miss out on a successful business trip and any possible corporate recognition to come!
This article has been viewed 629 times.
Article comments
There are no posted comments.