Marketing With Promotional Products
Business → Marketing & Advertising
Author

Andy Mccarthy

Published

April 14, 2011

Word count

565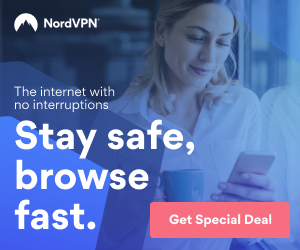 Just about any item can be branded with a company name, slogan, or logo for distribution - free of charge - among a company's potential customer base. The most effective items are those that are utilized daily and made visible to others beyond the object's possessor, such as hats, t-shirts, wall calendars, posters, or bumper stickers. Wearable items account for over 30% of all promotional products put to use. Among other promotional items are writing utensils, glassware, calendars, office accessories, awards, jewelry, clocks, watches, textiles, buttons, magnets, car accessories, sporting goods, travel accessories, computer accessories, housewares, toys, and edibles. Once selected and branded, these products may be distributed at exhibitions, product launches, or on-site visits to promote a company's identity and products.
Marketing objectives of promotional items:
• generation of brand awareness • facilitation of employee relations • promotion of events • traffic-building of trade shows • strengthening of public relations • generation of new customers • introduction of new products • rewarding employee service • gaining support for non-profit endeavors • analysis of market research • promotion of political causes and candidates
Benefits of promotional products:
• Since the inexpensively produced items are ideally kept in the public eye consistently and repeatedly by consumers themselves, there is no need to support the products with further advertising dollars from the company to generate repeat exposure. • Since the idea behind promotional products is that they are useful (and also durable) they are not as commonly tossed aside, thrown away, or misplaced as are printed advertising items like business cards and brochures. • They establish goodwill among customers and prospects by offering something for nothing, which usually comes back in the form of new or returned business. • Personally presenting clients with gifts branded with a company logo, rather than relying on a third party to do the communicating for you, presents the opportunity to observe prospective consumers firsthand for their reaction to your product or service. This way, feedback is more instant, direct, honest, and easily applicable to necessary adjustments based on related assessments.
More and more, companies are integrating promotional items into their budgets, and they're seeing vast results from this decision. Research has concluded that the names of advertisers remain memorable to consumers up to six months after receiving a company's promotional products, for about 40% of consumers - and 31% actually make use of the product and find it memorable after a full year has passed. Additionally, studies have shown that both old and new customers who receive promotional products return sooner and re-order sooner and more frequently than those who do not, and that customers who receive promotional products are 14% more likely to make referrals and provide leads.
Promotional products are also used to increase employee sales and performance, as well as to build employee morale. From company apparel, to desktop accessories, glassware, or engraved specialty objects, used effectively, these items can be used to establish employees with a sense of unity and teamwork, reward outstanding employees for their hard work, offer incentives for employees to boost sales or performance, or involve employees in educating themselves about the company's services and products. In the recent past, specialty items such as logo digital frames have become a popular option and can be easily found directly online. Studies have demonstrated that employees are not only motivated and roused to action themselves when given incentives through rewards, but that they also put more effort into prompting their co-workers to do the same.
This article has been viewed 433 times.
Article comments
There are no posted comments.