5 Ways To Plan A Weekend Break Without Stress
Travel & Leisure → Vacation Plans
Author

Graeme Knights

Published

April 21, 2011

Word count

578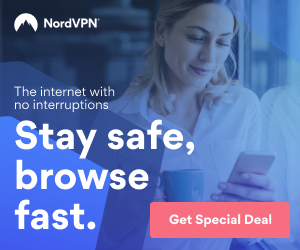 Planning a weekend break doesn't have to be hard. With a little advanced planning and preparation, you can actually have a real break instead of more stress and hard work. Common sense has a lot to do with it and remember why you are having a break - not to generate some pre-packing arguments or the dissection of your loved ones personality because you went left instead or right, but to enjoy yourself!
Check Your Work Schedule
Before planning a break for the weekend, check your work schedule. Do you have to work overtime Friday night? Coming home tired and worn out on a Friday evening and planning to go fishing at 4 a.m. Saturday morning won't feel like a break.
Planning a relaxing, stress-free weekend means feeling rested and refreshed before you even start, then you can set off with optimism and a happy heart - think of the 7 dwarves, hi-hoing all the way.
Be Realistic About Your Destination
There is only so much time on the weekend. Finding fun, relaxing things to do that are closer to home make the weekend less hectic.It can be stressful trying to cram in as many activities as possible in the span of two days so choose wisely - you can always come back another weekend to do the other things.
Check The Newspaper
The local newspaper is a great place to start looking for something interesting to do on the weekends. If you live in a rural area, you can visit an antique shop or maybe a pick-your-own fruit farm. Museums and art galleries are a quiet and peaceful choice for those of you in the city and not wanting to go far.Any activity that soothes the mind and calms the senses will feel like a break and not another chore. Here are some tips for lowering stress:
-Avoid Information Overload. Take just one day and turn off that computer, cable and loud stereo.
-Avoid Crowds. Hitting the local mall on the weekends isn't a break when you have to deal with traffic, noise and long lines of cranky people.
-Pamper Yourself. Why not give yourself a treat and do some self-pampering? Getting a massage, haircut or facial is a great way to relax.
-Get Back In Touch With Nature. The technological world we live in causes us to lose touch with nature. Spending time outdoors in a peaceful, scenic environment can be one of the most positive ways to recharge our human batteries, slow down and find peace and tranquillity again. Just breathing in fresh country or seaside air all day can actually make you feel wonderful come the evening, ready for pure sleep.
Get The Chores Done During The Week
Doing all the chores in advance means being able to rest and relax over the weekend. Many people show up for work on Monday morning exhausted because they spent the entire weekend doing household chores and running errands.
Kids And Pets
Do you have kids and pets? Planning a stress-free weekend break will definitely mean planning in advance for their care.
Arrangements will have to be made for child care and possibly pet care. A fully-loaded Minivan with barking dogs, meowing cats, squeaking Hamsters and crying kids will make going back to work sound like a vacation.
Planning weekend breaks means finding out what brings you peace,joy and mental rest and then making it a priority to do those things each and every weekend.
This article has been viewed 696 times.
Article comments
There are no posted comments.