Know About Health Benefits of Common Spices
Author

Nate Rodney

Published

May 16, 2011

Word count

840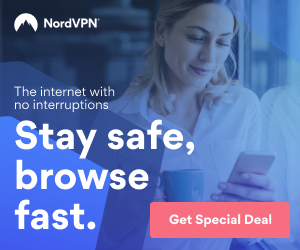 The word 'Spices', needs no introduction, attributing to its familiarity among all the human communities, especially among food freaks. Spices are part of daily human use. As per the layman knowledge, spices are the ingredients used in the preparation of the food to enhance its taste. In fact, these aromatic parts of the trees that add aroma, flavor and color to the food have many health benefits. There are different species of spices available. Some of the commonly used spices are Cinnamon, cloves, nutmeg, pepper, ginger, garlic, turmeric, fennel, fenugreek, cardamom, mustard, poppy, vanilla, cassia, saffron, etc.
Spices are available from different parts of the plants. Most of the spices are either dried fruits or berries or seeds of a plant. Some of the spices are also from roots, rhizomes, barks, arils, flower buds, stigmas, resins, etc. Unlike other food ingredients, spices are often added in minute quantities while preparing delicacies. The essential oils present in the cells of these plant parts are responsible for adding flavor, aroma and color to the food. Every spice has its own essential oil, which has different chemical compounds in different proportions. Spices can perform their function by releasing essential oils, for which the spices have to be crushed and then used. As these oils are volatile, they tend to spread in the dish as soon as they are crushed and added.
Health benefits
Besides improving the taste of the food, the spices are also found to have many medicinal benefits. Their ability to kill harmful bacteria made them popular for curing and treating many health problems. Some of the commonly available spices used for their medicinal properties are: garlic, ginger, cinnamon, cayenne pepper, turmeric, cumin, cloves, cardamom, etc. These are used in every household, almost on a regular basis. They are found to provide many health benefits. Let us discuss in brief about the various health benefits, provided by some of these spices.
Garlic
Garlic is one of the many spices having maximum health benefits. It is a favorite among the individuals struggling to control weight. It is found to have a wide range of medicinal properties, such as, anti-fungal, antiviral and anti-bacterial. It is used as a part of treatment for cancer (especially colon cancer), heart diseases (as it prevents clotting of blood). The phyto chemical substance present in garlic, called Allicin, helps in reducing cholesterol, insulin and triglycerides. Apart from these, it is also a rich source of Vitamin C, Vitamin B6, Magnesium and Selenium.
Ginger
Ginger is widely known for providing remedies for digestive problems, such as, nausea, flatulence, and other gastro intestinal problems. Ginger is found to be rich source of fibre, iron, vitamin E and Magnesium. It is also found to have antioxidant and anti-inflammatory properties, which are very much essential in boosting our immune system. Apart from this, they are the natural relievers for cold and flu.
Cayenne pepper
This spice contains an enzyme called, Capsaicin, which is found to be anti-inflammatory in nature. Its antioxidant property helps in breakage of fatty cells, thus reducing body weight. It also acts as a cure for arthritis, due to its pain relieving properties. It is also found to boost immune system, prevent heart diseases and stomach ulcers.
Cinnamon
Cinnamon is known to reduce blood pressure, cholesterol and also sugar. It is mainly used for treating type 2 diabetes. It is natural aphrodisiac for males. It is a high source for iron. The major benefits of cinnamon are prevention of thinning of blood, clotting in blood, proliferation of cancerous cells. It has got antibacterial, anti-clotting and anti-inflammatory properties.
Cumin
Cumin is one of the best sources for iron among all the other spices. It is a best remedy for most of the severe stomach problems. It helps in easy digestion as it facilitates easy breakdown of food molecules.
Cloves
Presence of Eugenol, makes cloves the anti-bacterial, anti-inflammatory and mild anesthetic. It has got antiseptic properties and hence used in mouth washes to destroy bacteria present in mouth. It also facilitates easy digestion.
Cardamom
It acts as a detoxifying agent and performs cleaning of kidneys. It is helpful in curing problems of indigestion and flatulence.
Turmeric
Turmeric is known as universal medicine, as it is useful in treating almost all the commonly occurring health problems. The chemical compound present in turmeric, called Curcumin is anti-inflammatory in nature and is used to cure arthritis, small wounds and is also found to prevent cancer. It is a rich source of antioxidants.
Knowingly or unknowingly, we take spices as a part of our daily diet. Though they are used for improving the taste of the food, they have health benefits of their own. Spices are valued the most for the medicinal benefits they provide, as not everything that tastes good is healthy. Hence, efficient usage of spices helps in preventing major complications concerning health.
This information has not been evaluated by the Food and Drug Administration and is for educational purposes only. This information is not intended to diagnose, treat, cure or prevent any disease.
My Spice Sage offers a huge selection of over 400 spices, herbs, seasonings and ingredients. We offer gourmet quality spices online at everyday wholesale prices plus free sample spices with every order. Besides selling wholesale spices at discount prices, our goal is to make your spice shopping easy and enjoyable. With our 100% satisfaction guarantee, there is nothing to lose when you buy spices from us!
Article source:
https://articlebiz.com
This article has been viewed 30,782 times.
Rate article
This article has a 3 rating with 18 votes.
Article comments
sanam chettri · 1 year ago
Amazing i like it😍❤🙏
---