3 Proven Steps To Using Facebook To Promote Business
Business → Marketing & Advertising
Author

John Mwaniki

Published

November 27, 2011

Word count

453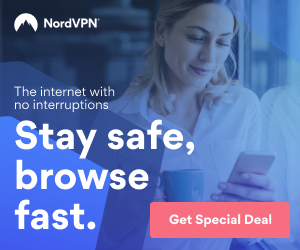 The following 3 proven steps could help you achieve your marketing goals by using Facebook to promote business in a manner that will almost cost you nothing.
STEP 1 - MAX OUT YOUR FRIENDS LIST
First you need to create a new Facebook account for the business you want to promote.
Populate your friends list to the 5000 limit. If you are wondering how to go about getting a list aimed at your business needs, just search for "add friends list" in the major search engines.
A point to note here is that before adding friends to your list, you can look through their profile to see if it fits the profile of your business audience, as this will bring you closer to effectively using Facebook to promote business.
STEP 2 - MAX OUT YOUR FANS
You need to create a fan page for your business. This will be a great way to help you communicate and connect with your clients and act as staging area where people that are interested in what you have to offer, can "like" the page and instantly become a fan. There are two ways I recommend to adding fans;
Free method: You can post on your wall for all your 5k friends to see your update inviting them to checkout your fan page. Keep the status updates short but to the point. When done correctly you will see your fan base grow.

Buying fans: Search for sites that sell fans on search engines by typing "buy Facebook fans" and you will get numerous results to choose from. The cost may vary anywhere from $5 up.
Ideally have as many fans as required to see your business take off. I have seen pages that have well over 50k fans that keep growing on a continuous rate, and this is how others are using Facebook to promote business on a regular basis.
STEP 3 - ENGAGING YOUR FANS
Keep fans interested in your business by posting status updates based on;
Opinion polls: Open ended posts requiring answers to questions usually provoke more responses and participation.

Promotions: they are basically the tools needed to build a fan base and launch new products and services. E.g. an Exclusive fan page offer would be a great way of using Facebook to promote business.

Feedback: inquiring from clients their experiences using your particular brand.
CONCLUSION
Using Facebook to promote business can be done in the above 3 proven steps that involve maxing out your friends list, fan base and keeping them interested in you products and services. It doesn't require a lot of money to start and manage as a lot of people have been made to believe and soon you will see your business soar to greater heights.
John Mwaniki is an internet marketer specializing in social media marketing.
To get more information on how you could be using Facebook to promote business, please visit http://trckrs.com/46070/
Article source:
https://articlebiz.com
This article has been viewed 757 times.
Article comments
There are no posted comments.