How ITIL Is Like A Restaurant - An Interesting Analogy
Author

Eli Shemluck

Published

December 3, 2011

Word count

430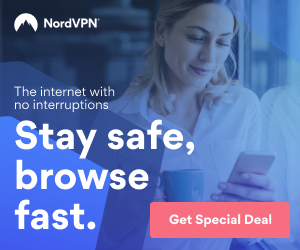 Are you hungry for better service and value for your enterprise IT? Well, imagine having dinner at a restaurant run by grocery store managers. The baker brings out the soufflé first, then when it's done, brings out the dinner rolls last. What about if a waiter delivered your baked potatoes while your steak was still raw. In both cases, the service staff provided everything you paid for in a meal, but it's definitely not the service you paid for.
IT departments frequently operate like this. They use the old service, operations, and practices for information technology models. Desktops, servers, networks, like grocers, with ingredients. They budget tech, think tech and talk tech. They manage technology ingredients, while business needs information services that deliver business value.
There is a framework called ITIL (The IT Infrastructure Library) that solves this problem; lowering IT costs, and improving service. It's globally accepted as THE blueprint for IT to deliver business value. It redefines IT to deliver information services. Following are the five key service cycles.
The innermost cycle, Service Strategy, provides processes that bring the enterprise and IT together to make the business cases and set the business goals that define what IT will do. The next service cycle is Service Design; defining information services that need business case requirements, while balancing overall enterprise needs. Also, service transition is necessary, where IT plans release the services and changes into the enterprise for maximum business benefits.
Another service cycle is Service Operation, where IT resources take ownership of delivering the information services the business is consuming, and of any problems with those services. ITIL next utilizes a continual service improvement cycle, to constantly measure and improve the business contribution of IT. It goes beyond chain operation, to global standards. It enables organizations to move resources across the enterprise or source IT operations from vendors. The processes, language and measures are common.
You can't run a great IT based on a grocery store model, but you can deliver strategic business value, with information services, using an IT blueprint tuned to the needs of your business. They can help you migrate quickly and safely to IT services, whether you source some or even all of your IT operation, IT services is what they do. Some companies even support up to 3.5 million desktops, networks devices and servers for their clients. ITIL is the internationally accepted compilation of the best procedures for transporting one of the best IT services. This should serve as a start to your discovery of the benefits of ITIL for personal, professional, and business growth.
This article has been viewed 591 times.
Article comments
There are no posted comments.