10 Keys to Building a Social Media and Web Presence
Business → Marketing & Advertising
Author

Michael Ladd

Published

December 8, 2011

Word count

381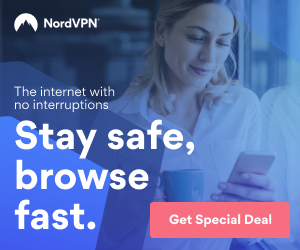 From SuccesswithMichael
In Social Media One Bite at a Time and 7 Tips for Winning the Social Media Marathon, I discuss the social media mindset and some of the social media strategies I've found very helpful.
Building My Social Media and Web Presence
Here is a list of my 10 top strategies for building my social media and web presence:
Partnership - Building relationships though blogging, online social networking and social bookmarking sites.

Content - Writing and publishing well thought-out and occasionally useful articles on my two blogs.

Search Engine Optimization - Ongoing keyword research and SEO. 50% of all my web site traffic comes directly from search engines.

Diversification - Creating a presence on diverse social media sites and cultivating diverse web site traffic sources.

Innovation - Experimenting with many ideas, some worked out and others flopped while avoiding urges to follow the crowd.

Boldness - Haven't been afraid to test the limits of social websites and social media strategies. Twitter removed @larrybrauner from their search results, Sphinn terminated my account, and Facebook sends me sweet little love messages when I become more ambitious than they like. All I can say is, "C'est la vie." Meekness isn't a good quality in a marketer.

Planning - Always researching and frequently reevaluating and refining my web marketing and branding plan. Flexibility must accompany social media and web marketing planning.

Attitude - Persevering, staying upbeat and focusing, even when I didn't feel like it, such as when my Dad passed away last year, or when my search engine traffic dipped during this past summer.

Tools - Taking advantage of a variety of social media, SEO and web analytics tools.

Widgets - Integrating social media with my blogs through using website widgets.
Thank you for partnering with me and helping me all these years with my social media and web marketing efforts. :-D
Share Your Social Media Strategies
What are your most successful strategies for building your social media and web presence?
Need a Mentor?
I'm Here for you,
Social Media marketer, Consultant, Blogger, Trainer & Speaker.
Michael Ladd
Training Blog: www.SuccesswithMichael.com
Skype MLadd1361
765-914-2372
New training webisite and blog on marketing
Look at my articles over and let us know what
you think.
Training website & blog: www.SuccesswithMichael.com
Our company integrates with partners that supports small and local businesses, this company provides marketing technology and Social media as well as fulfillment services. Using the technology that we have and providing services to companies, we now have the best solutions and deal with the largest media companies to make scalable and affordable social media and marketing solutions.
Article source:
https://articlebiz.com
This article has been viewed 542 times.
Article comments
There are no posted comments.