Common Overlooked Advertising Mistakes
Business → Marketing & Advertising
Author

Mike Cynar

Published

February 24, 2012

Word count

574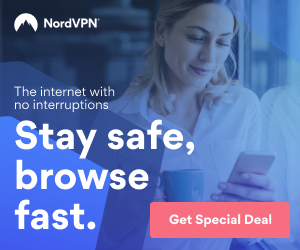 Advertising is much more than throwing your company name and telephone number on a marketing piece and waiting for the phone to ring. It is also much more than where you advertise, how many people hear or see the marketing message or how much you pay for it.
When spending your hard earned money on marketing it is really all about how much return you get from each dollar spent, but what drives the return is what many people commonly overlook.
One very frequent mistake is overselling the product or service by adding too much information thus drowning out the important message of what's in it for the customer. People tend to want to tell every benefit and feature their product has and talk on an on about how long they've been in business, their accreditations, client testimonials, price and everything in between. While those subject have their importance they should not all be crammed into a single ad.
The most important thing that should occur the moment someone looks at your ad is that the consumer should instantly know what your product is and exactly how it would benefit them. On the onset no one cares about how long a company has been in business or what ever their bragging rights might be. They only thing they care about what it is that your product can do for them. For example a company that sold burglar alarms would not be well served if their primary focus was on the price because anyone interested in an alarm system has a primary focus of safety. That said the message may be that 9 in 10 homes that are burglarized did not have a home security system.
Though price should not be a focal point, a good marketing message will generally include a special price that is only valid for a short period of time. With today's busy society a shopper might find an interest in a marketed product and have full intentions of responding but will put the offer away until they feel they have time to act. A deadline motives serious buyers to pick up the phone or respond immediately to the message so they don't risk losing out on a deal that is soon expiring. The special price makes a prospect believe they are getting a deal that may not be available if they postpone their decision to buy now.
Most businesses now have websites that they draw people to but don't forget that a website is an advertisement as well and it should also be able to work as a stand alone marketing product as well. In other words when people search for your items online you need to make sure it comes up in the search engines and not rely solely on paid print to drive people to it. Make it a point to research and learn free SEO tip as you can find most of what you need online and at no cost to you.
If you are in an industry that accepts after hours calls consider the reality that people responding to your ad may want to talk with a live person and might just call some other business instead of leaving you a message. Most people are surprised to learn that an outsourced call center answering service or even a flat rate answering service can increase their closing rate of responders by as much as 500%.
Author writes about answering services, customer support services, sales and SEO. For more information visit www.profilesandreviews.com or www.seolessonsonline.com
Article source:
https://articlebiz.com
This article has been viewed 636 times.
Article comments
There are no posted comments.