Help Twitter Help Your Business
Business → Marketing & Advertising
Author

Carrie Gibson

Published

April 26, 2012

Word count

745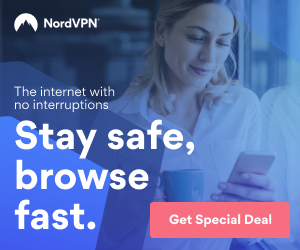 Twitter, like all the social sharing sites, need to be updated frequently. This will give your followers something to tweet and retweet about. Since that's the point of social media for business, be sure and add new useful or fun content regularly.
Tons of work is required before the payoff. But, don't let that stop you from doing it. Hire a social media assistant for Pete's sake and get it done! Don't know if you are getting anywhere? You may not be. If you find that people follow you and then unfollow you don't be alarmed. I'll show you how to change all that. Don't despair just yet. Find out how you can get your audience to love your tweets, look forward to them, and share them like a hungry man tells another hungry man where to get fed for free. Regardless of the niche or market you are in below are three great tips for doing this.
Some Awesome Ideas For Tweets
Host Your Own Tweetup - A community is a place where people with like interests can gather. Twitter is then a community. People who enjoy each others company on Twitter may pursue spending time together in the real world, too. Getting together offline is called a Tweetup on Twitter. A Tweetup is a meet up in the offline world for Tweeters to attend. You should take the time to participate in Tweetups or host them yourself. They can be fun, profitable and rewarding. Your customers want to get to know you and have some fun. They'll be sure to think of you when they need what you offer.

Encourage Tweeters Keep Following By Giving Special Offers Just For Them - What better way to show you appreciate that they follow you, retweet you and listen to your messages than to give them special deals? People like being in the know; and if they are your followers on Twitter or elsewhere, they should be the ones in the know! Help them out a bit. Offer something that can only be ordered by the special phrase they learn about from following your Tweets. If you can you may want to offer two kinds of offers. Some that are simply true all the time, like saying a special phrase to get the VIP treatment at your establishment everytime they come in. Others have a shorter shelf life, like saying the special Tweeted phrase to get 50% off your meal during the month of March. You want to make them feels special and in the know, but keep them coming back for more.

Host Tweet Contests - Followers on Twitter are like anyone else - they love to winning stuff. Spend some time thinking about what your customer would consider valuable. Don't think you have to offer your services or products as prizes. The new ipod or latest gaming system is fun and valuable too. Get them into a frenzy for it! You want to reward their participation. You can use gift cards as well. Give the prizes for retweeting, leaving comments on your blog, taking action on Facebook or any other social platform, too. They can make suggestions for captions, name things, make videos or submit songs. It's up to you. Make it fun.
A long term Twitter strategy is what you need to be focused on. These ideas are a great way to do that. Be mindful of the fact that tons of other companies want your customers to listen to their messages instead of yours. You have be competitive to make it work.
You aren't the only one using Twitter to engage your customers. Remember that in many ways social is like being at a party or courting someone. Look for ways to differentiate yourself. Quit thinking you have to be this professional persona. Be a dirt under your fingernails, hard working business owner like you are in real life. They'll appreciate the honesty. It won't be long before you are starting to think in "Twitter" or social media and find tons of new ways to use what you are already compiling for other parts of your business on Twitter. Your customers will enjoy getting the latest info, tips and ideas you are surely already in touch with. Look for other ways to engage your customers on Twitter and other social sites. This list is by no means the end of the discussion. It's meant just to get you started in the right direction.
This article has been viewed 968 times.
Article comments
There are no posted comments.