About The Air Force 1 30th Anniversary Shoe
Author

Michael Zhu

Published

May 19, 2012

Word count

500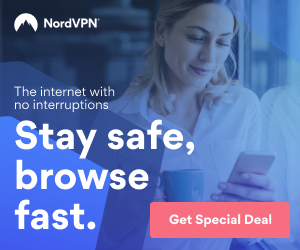 The Nike Air Force 1 30th Anniversary series shoe comes in a low-top variety available for running and cross-training. Many colors and designs are available based on personal preference or function. Nike is offering this collection to celebrate 30 years of popularity for this product. You can find varieties of this shoe to wear for almost any type of sporting activity or to wear when out on a walk.
This collection is available now at most shoe stores and online retailers. You will need to know the size of shoe that you wear to obtain the correct size. You may even need to look at pictures that are available at the Nike website to see what design style that you need or want to buy. A display many also placed in the window or a shoe retailer in many cities and malls.
Nike decided to go with a classic design of this show to celebrate it original release as a high-top that is used for playing basketball. The shoe has evolved over the years and has been adapted to attract a wider audience and enthusiasts that require a tried and true show design for their activities. This shoe is made for everyday use as well as wear and tear of continued activities.
Originally released in 1982, this shoe was the first to use Nike Air Technology. The name of the shoe is based of off the plane that transports the president. During the 1990 decade the shoe began to fall out of favor with the public. However, by early 2000 it began to see a comeback in popularity. Today the shoe is celebrating its anniversary with a subdued offering without any flashy updates or special designs that would have impressed many buyers.
Stores online are able to customize this type of shoe to virtually any type of design for a customer. This is due to the increasing number of models that are available. Many models are worn by professionals in sports such as basketball and track. Individuals can look for models that are worn or endorsed by many athletes that they want to emulate.
The model of shoe has grown in popularity. One model that is popular is the City Series that is made to represent different cities and countries. Shoes have been made to represent New Your City, Puerto Rico, Detroit, the West Indies, Philadelphia and Tokyo.
One feature found on some shoe models such as the low have minimal color displayed. They are made with premium materials that provide a sleek and clean look. Another model in this series is made using black denim and nubuck. Also available is the classic white design with premium leather.
Buyers of the Air Force 1 30th Anniversary series can find their favorite model shoe at Nike Sportswear retailers that are located nationwide. However, the Internet can also be used to find many models if you require a special design or series. You can also find limited edition models that are favored by all types of sneaker collectors.
This article has been viewed 2,607 times.
Article comments
There are no posted comments.