The Bread Riots of the Civil War
Author

Sharon Cacho

Published

November 18, 2014

Word count

448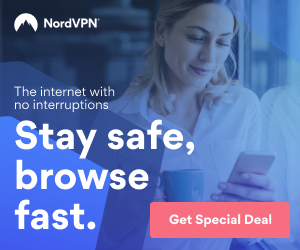 These particular set of riots are known as the "Southern Bread Riots" or the "Civil War Riots". Although there was plenty of food in some areas, they were having trouble getting it through to other areas, specifically Richmond, Virginia (April 1863), Mobile, Alabama (September 1863), and Savannah, Georgia (early 1864). There were several reasons for this.
There had been a severe drought in 1862 that killed off many crops. At the same time, the southern plantation owners had discovered that it was more profitable to grow cotton instead of corn or wheat-or any other food for that matter. For those who did grow foodstuffs, their farms were raided and stripped bare by soldiers from both sides of the war.
There was plenty of food to go around-if one could get their hands on it. Well, apparently, the soldiers themselves did a fair job of raiding inbound trains, wagons and army fare. Also the local Native Indian tribes helped a bit by destroying train tracks in retaliation for raids from soldiers on their villages.
Not only that, but inflation had become insanely high. According to a History Channel Documentary, in 1860 one could feed a family of four for just $6.55 per week. By 2013 standards, that totaled $181.00. However, by 1863, inflation had risen so drastically, that it cost $68.00 -per week! That's a huge leap from $181 to $1260! Yes, you read that riot….I mean right! I believe I would have led those riots!
The rioting began in Richmond VA. The women began by protesting the price of bread. These unheeded protests caused Mary Jackson and Mary Fergusson to rally the women and take their demands- to lower bread prices and stop the greed- to then governor John Letcher, along with axes and hammers in case their cries of "bread or blood" were not heard! It so happened that ladies from three other counties had decided to convene on the Capital that particular day. No one knows if it was orchestrated or coincidental. Nonetheless, these angry woman also came armed, carrying clubs, horse pistols and bayonets. Alas, these hundreds of ladies were turned away, the governor and company being "too busy to be disturbed". Ouch. Letcher, nevertheless, had heard the commotion and did come outside to "calm" them. He only made them angrier.
The crowds converged on Main and Ninth streets, upsetting carts and wagons and breaking into warehouses. Several women who had horse drawn carts, loaded them up with the precious cargo.
A previous mayor and the Catholic Bishop could not quell the excitement and anger of these women. Enter the military and the two Mary's were rounded up along with others. About 70 men and women received sentences while others were fined or let go.
Are you a baker? Do you know anyone who is? Treat yourself or them to my decorative rolling pins! You can find these and other great, quality products at www.tikvahrosecreations.com
Article source:
https://articlebiz.com
This article has been viewed 693 times.
Rate article
This article has a 3 rating with 10 votes.
Article comments
There are no posted comments.