California Drought Update 2014
Author

Sharon Cacho

Published

November 20, 2014

Word count

589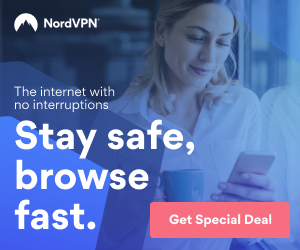 California is in its third year of little to no rain. It's interesting that as the East Coast was literally bombarded with rain and snow, we had virtually nothing. Water? What water?
Here in hot and sunny California, we are having the worst drought since the mid 1800's, according to National Geographic. As of today, nearly 60% of the state is declared to be in an "exceptional drought". This is a title reserved for the most severe category.
We have had droughts in the past, obviously. This one, however, comes with a few surprises. Of small importance, the bottled water you are drinking may have come from this very dry and needy state! In more urgent matters, San Diego Scripps has declared that due to such severe dryness, the mountains have actually grown by one-half of an inch. Other scientists are declaring that it will affect the fault lines and we can expect more severe earthquakes, more often. In fact, we had one just yesterday.
What is being done about it? Is there anything that you can do about it? Save water, save water, save water! I do have some tips below.
One of the things that the state is concerned about is your watering habits. State Water Resources Control Board is handing out $500.00 fines for having green grass! In contrast to this, Glendora residents are being fined by the city for having dry grass! Be that as it may, it is best to minimize how and when you water your garden.
Another way the state is trying to conserve water is that for the first time in its history, the State Water Project, which supplies water to 25 million Californians and about 750,000 acres of farmland, will not be delivering any additional water later this year. This is a rationing, not a real solution to getting us more water.
Unfortunately, we at home will be forced to ration as well.
This is where you come in. Here are some tips on things you can do to conserve water.
Here are some great tips to water your house plants or potted plants:
If you run the water until it is hot, don't let it all just go "down the drain". Save it in containers, then use that water to water your plants. I defrost my meat in warm - hot water in a container. The water is completely uncontaminated (I have the meat in baggies). I dump that water in to my potted plants. I also know someone who, while waiting for the shower water to heat up, takes a large container to catch that water. She, too, uses it to water her vegetable garden.
2.Don't just throw the leftover water in that water bottle away! It's also good for watering! Plants are not germaphobic!
3.Dropped an ice cube? Don't throw it away (why do we throw it into the sink?) Instead, put it into a plant.
4.Collect the water you use while rinsing vegetables and fruit. And do what? That's right, water your plants!
Here are some other tested and true ways you can help:
1.Turn off the water while brushing your teeth. Doesn't seem like much, but while you are cleaning those pearly whites, several gallons of water is being wasted. Also use this technique while washing dishes by hand. Amazingly, studies show that washing dishes by hand uses more water than a dishwasher!
2.Use the washing machine and the dishwasher for full loads only.
3.Cook food in as little water as possible.
I hope that you have found my article to be helpful. Take a few moments to find out other tips and ideas, as well as fine, hand crafted specialties on my website www.tikvahrosecreations.com
Article source:
https://articlebiz.com
This article has been viewed 1,282 times.
Rate article
This article has a 3 rating with 10 votes.
Article comments
There are no posted comments.