The father of ChatGPT: the AI revolution shapes the future of mankind
Author

Alexander Ellington

Published

October 9, 2023

Word count

541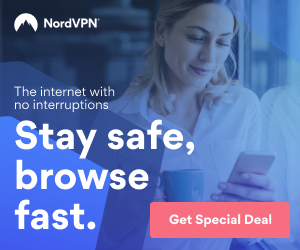 ChatGPT - Sam Altman, the father of ChatGPT and founder and CEO of Open AI, said yesterday (25) that AI has a revolutionary impact and may now be the luckiest generation in human history because AI gives people the opportunity to do anything, optimistic that computing will be faster and faster in the future, and computing power will be more powerful.
He hopes that in the future, AI will be perfect and continue to evolve, just like the development of mobile phones, it can gradually become a tool accessible to everyone, just like the iPhone, "if everyone can get this tool, it can help."
After the advent of ChatGPT, it swept the world, driving a new wave of generative AI. The legal person believes that Ultraman is optimistic about the rapid development of AI, and the world will rely more on Taiwan's AI hardware industry in the future, and promote the shipment of AI server supply chains such as TSMC, Hon Hai, Quanta, Wistron, Wiwapt, and Inventec.
Altman attended the "AI Master Forum: How Artificial Intelligence Shapes the Future of Mankind" held by the Wing Ling Foundation yesterday, and shared his views on technological progress, healthcare, industry, education, trends, and regulatory governance with Andrew Ng, Managing Partner of AI Fund, Chairman and Co-founder of Coursera, and Jie Li, Chair Professor of the University of Maryland. Hon Hai founder Terry Gou also attended the forum.
Not only Ultraman took a positive view of AI development, but Ng Enda described the current AI boom as "the release of ChatGPT is indeed a magic moment", he emphasized that the birth of ChatGPT and large-scale language models, which greatly reduced the AI training and deployment process that used to take months to days or even hours, will bring great changes to the industry, "I am very excited about AI generation, but it will take some time to develop."
Ultraman said that AI brings newer technology and more ideas so that we can do more to help implement wild ideas, although the outside world thinks that ChatGPT is a tool, worried that there will be other bad developments, artificial intelligence generation will be better and better year by year, if you have never looked at the present, you will find that the current AI technology is quite backward.
Altman revealed that he now travels around the world in different cities on six continents, and everyone has high expectations for AI and thinks that tomorrow will be better, especially everyone who thinks that ChatGPT is cool, just like the first iPhone was also amazing when it was released, but you look at the iPhone from now on, you know that the first iPhone is not enough to function, you can feel that everyone has high expectations for AI.
ChatGPT: Regarding the current national governments actively regulating AI through regulations, Altman said, "I only worry about insufficient regulations and insufficient supervision, which is the least controversial sentence I said this year," because the regulation of regulations is good, just as I often fly and believe that airplanes are safe because airplanes are to comply with regulations.
Ultraman, Ng, and Jie Li all believe that AI can accomplish more assigned tasks without worrying too much about being replaced by AI.
Education: American University, BA in Journalism Alexander Ellington is the chief editor and reporter for Biden News and a number of other media websites. He has compiled a variation of topics and covered a broad range of news stories throughout local, national, and international assignments. Alexander Ellington has also been writing and publishing news since 2005.
ChatGPT Prompts: 700 Ultimate ChatGPT Prompts for Success: https://showrtner.us/NyNlsGY
Find My Phone: http://findmyphone-1.weebly.com
Article source:
https://articlebiz.com
This article has been viewed 862 times.
Rate article
This article has a 5 rating with 2 votes.
Article comments
There are no posted comments.