The DJI Drone Ban
Author

Ron Clevenger

Published

June 14, 2023

Word count

1,577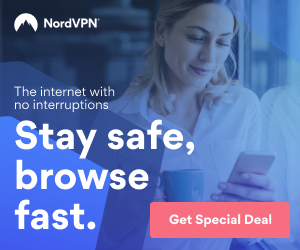 What The DJI Drone Ban Means For Professional Drone Pilots in the Private Sector.
In May 2020, the U.S. Department of Commerce placed Chinese-based drone manufacturer DJI on its Entity List. Consequently, DJI drone products and services were banned within the United States, affecting both commercial and recreational drone operations, including business and hobbyist use.
The ban on DJI drones stemmed from an executive order issued by the Trump administration, prohibiting foreign companies owned or controlled by the Chinese government from operating in the United States. The order was prompted by concerns that DJI was sharing data from its manufactured drones with the Chinese government.
This ban encompasses all existing and future models of DJI drones, as well as the software and services used to manage them, such as DJI GO, DJI Pilot, and related mobile applications. Additionally, the ban extends to DJI FlightHub software, which is utilized for drone fleet management.
However, the ban does not affect the operation of DJI drones already owned and in use, nor does it impede the servicing and repair of existing DJI drones. Nonetheless, any new DJI drones purchased must be registered with the U.S. Department of Commerce before they can be operated.
In response to the ban, DJI has issued a statement committing to support its customers and provide necessary services for compliance. Furthermore, DJI has released a software update enabling users to disable the internet connection on their drones, facilitating adherence to the ban. The DOI has not yet furnished a comprehensive explanation regarding the reasons behind the ban or its enforcement mechanisms. As a result, drone operators, technology companies, and privacy advocates will persist in deliberating the ethical ramifications of the ban during this interim period.
What Is The Legal Basis For The Ban?
Recently, the United States Department of the Interior (DOI) implemented a prohibition on the utilization of drones produced by DJI, a Chinese company, due to identified security concerns. This ban encompasses all DOI operations and undertakings, encompassing the National Park Service, US Fish and Wildlife Service, US Geological Survey, and Bureau of Land Management.
The DOI's primary justification for this ban is the potential risks it poses to national security. The apprehension centers around the possibility that DJI drones could be exploited to gather sensitive data and transmit it to the Chinese government. Despite DJI's denial of any such risk, the DOI has concluded that the perceived threat outweighs the benefits of continuing to employ DJI drones. To reinforce national security, the DOI has pledged to abstain from procuring, utilizing, or endorsing the use of any DJI drone. This prohibition extends to aerial surveying, data collection, and any other activities involving the acquisition of sensitive information.
The ban is founded upon a provision within the National Defense Authorization Act (NDAA) that forbids the utilization of certain products or services originating from countries considered to be threats to American security. Specifically, the NDAA prohibits the use of Chinese or Russian products or services, and the DOI has determined that DJI drones fall within the scope of this prohibition.
The prohibition of DJI drones represents a significant stride in safeguarding the United States against potential security risks, and the DOI remains steadfast in ensuring that all endeavors involving the collection of sensitive information are conducted securely and responsibly.
What About The Florida Ban Of DJI Drones?
Florida Governor Ron DeSantis, who has aspirations for the US Presidency, has enacted a law prohibiting the use of Chinese drones in the state of Florida. This law has had an immediate impact, causing millions of dollars' worth of police and state-service-owned drones to be grounded.
Known as Florida Statute 934.50, this law is an unfunded mandate, meaning that departments operating drones are not provided with new funds to replace their Chinese drones, typically DJI or Autel, with alternative options. Many have raised concerns about the adequacy of these alternatives, as DJI is the leading supplier of non-military drones worldwide, offering a wide range of high-quality options for various tasks.
During a hearing before the Florida State Senate, Lieutenant Michael Crabb from the North County Sheriff's Office expressed his views, stating, "If there are genuine national security concerns regarding DJI drones, we need concrete evidence." He further emphasized, "As an American, I would prefer to purchase domestically-made drones, but unfortunately, there are limitations with American-made options." Lieutenant Crabb revealed that out of their fleet of 25 drones used for monitoring active crimes and other police activities, 19 were DJI drones that would now be grounded due to the new law.
Florida has introduced its own list of approved drone manufacturers, including Skydio, Parrot, Altavian, Teal Drones, and Vantage Robotics. Interestingly, Altavian, despite being listed, has faced challenges in maintaining a secure website, which is rather surprising considering the security concerns cited by supporters of the law. Altavian, owned by FLIR, currently displays only a single fixed-wing design on its website. Teal Drones, on the other hand, seems to have an intriguing product in the pipeline called the Teal 2, although its controller comes at a higher cost than the Mavic 3. Vantage Robotics offers a folding Vespar drone in various configurations, which appears to be most similar to the Mavic 3 Enterprise.
According to reports, Colonel Robert Allen from the Palm Beach County Sheriff's Office stated, "We experienced five failures with manufacturers on the approved list, whereas DJI had none."
There is even disagreement within the Republican party regarding this matter. Senator Tom Wright has shown strong support for using drones in car chases and other police operations. He has expressed concerns about the law, stating, "This would force law enforcement agencies and fire departments across our state to discard nearly $200 million worth of DJI drones." Senator Wright has sponsored a bill, SB1514, to delay the implementation of the law, but it has not yet been reviewed.
It is important to note that the ban only applies to government agencies in Florida and not to consumers. However, it might be worth exploring our review of the Skydio 2+ to learn more about American-made drones.
Currently The Ban In Florida Only Effects Government Agencies.
Several states have introduced bills that aim to prohibit the use of DJI drones by state agencies. It's important to note that these bills are unlikely to affect civilians in the near future, so there's no need to panic. However, there is a growing trend towards such bans in the country over the next 5-10 years. This shift is partly driven by DJI's blacklisting by the federal government, which stems from various reasons.
One of the concerns revolves around DJI's ownership, as it is effectively linked to the Chinese government. As tensions rise between countries, these bills gain momentum. Additionally, DJI's history of data leaks and their response to the Russia-Ukraine conflict have also contributed to the scrutiny.
There is an opportunity for a new company, preferably based in the US or an allied country, to emerge as a competitor to DJI, catering specifically to civilian users. Currently, the largest US manufacturers in the drone market are Skydio, which is on the rise, and Brinc, although they primarily focus on enterprise customers at present. Parrot, an allied country, could potentially shift towards the commercial route, or an entirely new player may enter the scene. It will be an intriguing race to witness. Personally, I believe Parrot has good prospects for the consumer market, while Skydio seems well-positioned for the enterprise sector.
To provide some specific examples, Florida has already passed a bill that went into effect on January 1, 2023, affecting state and local operations. Texas has introduced a similar bill that is currently active at the state and local level since September 2023. Mississippi has also introduced a bill, and Tennessee has passed a similar legislation at the state level.
The restriction on Chinese-made drones solely pertains to government agencies and their associated contractors. If you fly a drone for private or recreational purposes, this ban does not affect you. You can continue to use your DJI drone as usual and even consider purchasing new DJI drones in the future.
However, commercial drone pilots should remain vigilant regarding this evolving situation. The ban on DJI and Autel drones also extends to contractors who may be hired by government agencies.
Are There Other States That Currently Ban or Plan to Ban DJI Drones?
According to the National Conference of State Legislatures, a total of 18 states, including Arkansas, California, Florida, Louisiana, Maryland, Massachusetts, Mississippi, New Jersey, North Carolina, Oklahoma, Oregon, South Dakota, Tennessee, Texas, Virginia, Washington, West Virginia, and Wisconsin, along with the District of Columbia, implemented 25 bills in 2021 specifically focusing on drone regulations.
In addition, both Arkansas and Texas have imposed restrictions on drones, barring them from flying over specific facilities such as airports and correctional institutions.
Best Alternatives To DJI Drones Available In The US
Undeniably, DJI holds the position of industry leader in the drone market. However, it's important to note that there are numerous alternatives worth exploring. In fact, there is a wide range of DJI rivals that offer compelling options to consider. These alternatives often provide the specifications you desire in a drone, while also being more affordable compared to DJI. Whether your motivation is driven by security concerns, a dislike for DJI's "no-fly zones," or a simple curiosity about available DJI drone alternatives, the good news is that there are several high-quality options available today.
With a recently proposed far broader ban, Droneworx is carefully following the ban on DJI.
This article has been viewed 311 times.
Article comments
There are no posted comments.