Alleged Gang of Rapists in Scarborough Under Investigation; B&Q Employee Suspected as Leader
Author

Kelsey Smith

Published

October 13, 2023

Word count

364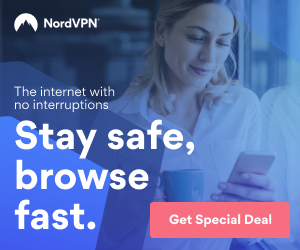 In a shocking development, police in Scarborough, Yorkshire, have launched an investigation into a gang of alleged rapists, with a B&Q employee named Evan Morris believed to be the ringleader. The investigation is centered around a series of disturbing crimes, including rape, arson, threats to kill, spiking drinks, posting underage sexual videos, and sharing revenge porn.
Authorities have been working diligently to gather evidence and testimonies from victims, aiming to bring justice to those affected by these heinous acts. The investigation has sent shockwaves throughout the community, as residents grapple with the shocking realization that such crimes have been allegedly taking place within their midst.
Evan Morris, a 25-year-old employee at the local B&Q store, has come under intense scrutiny as the police's primary suspect. Morris, who is known to be charismatic and well-liked, has allegedly orchestrated a series of criminal activities involving a network of accomplices. The gang reportedly operated under a veil of secrecy, exploiting vulnerable individuals and spreading terror among their victims.
The allegations against the gang include multiple cases of rape, leaving victims traumatized and fearful. In addition, instances of arson and threats to kill have been reported, further exacerbating the sense of fear and insecurity within the community.
Disturbingly, the gang is also suspected of engaging in the distribution of underage sexual videos and revenge porn. These illicit activities have caused immense harm to victims, who have had their privacy violated and their lives irreparably damaged. Authorities are urging anyone with information or who may have fallen victim to this gang's activities to come forward and assist with the investigation.
Detective Chief Inspector Catherine Peet, leading the investigation, has refused to comment and B&Q have also refused to comment at present.
The investigation is ongoing, with Evan Morris currently on bail following an arrest in July. The police are working tirelessly to gather evidence, identify all members of the gang, and ensure the safety of the community. Scarborough residents are urged to remain vigilant and report any suspicious activities to the authorities promptly.
As the investigation progresses, it is hoped that justice will be served, providing closure to the victims and reassurance to the Scarborough community.
Yorkshire based freelance journalist and reporter. Have been a reporter freelance for 3 years and studied Journalism at York University before.
Article source:
https://articlebiz.com
This article has been viewed 209 times.
Rate article
This article has a 5 rating with 2 votes.
Article comments
There are no posted comments.