Get Ready for Winter Mayhem!
Author

William Tonkin

Published

December 9, 2015

Word count

481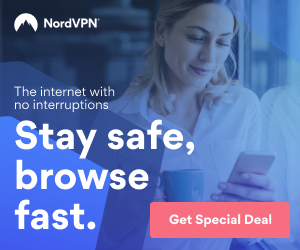 Severe storms are making it more and more relevant for survival kits and emergency preparedness plans.Texas and several other states have seen more than their share of disasters this month. These storms rushed across five states and left two others on the lookout.
November, 2015 tornadoes hit Texas, Arkansas and Louisiana and brought blizzards to Colorado and Kansas. Anyone in those states that didn't have an emergency kit or at least a preparedness plan, were caught unprepared. The tornadoes that hit the Texas area brought 99 mph winds and heavy rain. Storms this severe aren't normally seen until the spring months. This massive storm pulled moisture up from the Gulf of Mexico and poured a downfall of heavy rain on the areas below. This amount of water caused flash flooding, downed trees and powerlines, and washed out roads, leaving 44,000 people without power. In this situation a survival kit with a flashlight and some extra batteries could mean the difference between life and death. To make things even worse, of the 42 tornadoes reported at least two were a mile in width and swept across vast areas of land causing a lot of damage. Fifteen to twenty trailer homes were damaged and three trailers were flipped in an RV park. These tornadoes also destroyed a bank and left one high school with severe damage. In the midst of all the damage rescuers had their work cut out for them as well, as they responded to over 90 water rescues. Having food, potable water and a plan would have prevented many from dehydration, and provided a better chance at surviving until rescuers could arrive. After the tornadoes blew through and everything settled down six people were found dead and at least two were missing. Advanced preparation of an emergency plan and obtaining a survival kit with the proper items, can be instrumental in preventing fatalities.
The same storm that hit Texas also brought a humongous blizzard to Colorado and Kansas. Forty-five mile per hour winds and nine foot snow drifts swept across the states and brought horrible driving conditions with it. Semis and cars were lined up along the interstate and several landed in ditches. Having a roadside emergency kit or an automobile emergency kit would be a great thing to have to keep people safe and warm along the road. I-70 was closed from Colorado into parts of NW Kansas and flying was nearly impossible as over 200 flights were cancelled. These two states saw at least five feet of snow in under a week. Although these disasters are out of our control, it is in our control to keep ourselves and our families safe; to do that we must be prepared.
Having an emergency preparedness plan and a survival kit are great ways to stay prepared and keep yourself and others safe this winter. Don't get caught without a plan. Be prepared.
William Tonkin, as a child took an interest in outdoor survival and joined the boy scouts. Following high school William joined the military, and learned about cold weather survival in Montana. In more recent years he worked with emergency services developing mapping and communications software for their vehicles. Today he continues to share his knowledge of emergency preparedness with others.
Article source:
https://articlebiz.com
This article has been viewed 2,503 times.
Article comments
There are no posted comments.