Who Owns Florida's Natural Freshwater Resources?
Author

Davey Crockett

Published

April 6, 2016

Word count

793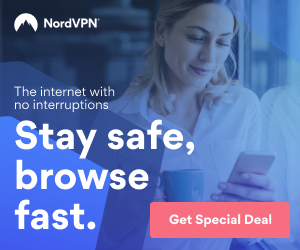 When consuming tap water at home, does one know or care where the water they consume is drawn from or originates? The water one drinks is usually pumped from a freshwater well if living in central Florida and the aquifer the well is pumped from is more likely to be the Floridan aquifer or "public waterways".
Let's say for argument sake that all natural (riparian) fresh water resources are owned by the state in which they reside. Freshwater resources are loosely defined as rivers, lakes, streams, springs, and aquifers all of which are riparian (public) waterways. Legally speaking, riparian waterways in Florida are owned by the state, with five water resource management districts overseeing its regional distribution, storage, and supply. As a last resort, Florida law allows the transfer of freshwater resources from one of the five regions to another.
What happens when a private entity owns thousands of contiguous acres with mineral rights to the land and wants to pump billions of gallons of freshwater yearly, such as Florida's phosphate industry, from Florida's (public) aquifer systems. Florida law differentiates freshwater resources from mineral deposits. So freshwater resources remain in the public domain and minerals rights are not owned by the state, but bought and sold as private property.
Riparian waterways are ownership of the state giving public citizens the right to use these waterways without an adjacent land owner's permission.
Florida laws say the entity owning the land, and the mineral rights do not own the public waterways for freshwater or saltwater traversing property boundaries (1). Surface and sub-surface waterways such as aquifers, rivers, lakes, streams, springs, and other tidal waterways are public domain. State issued permits are required in all five Florida water management regions to pump large volumes of water from Florida's (public) aquifers. Large volumes in this case are defined as millions of gallons per day.
One may wonder how so much water can be used on a daily basis. Agriculture in Florida pumps the most freshwater in the state. However, much of the water consumed by agriculture filters back to the aquifers or evaporates and then falls to earth as rain and so on. Meaning, freshwater being consumed by agriculture is naturally recycled.
Another mega-consumer of freshwater is Florida's phosphate industry. Interestingly, Florida's phosphate industry boasts their conservation of freshwater resources but consumes "unmetered" volumes of freshwater from Florida's (public domain) aquifers on a daily basis. No one knows how much water is being consumed by the phosphate industry because their freshwater consumption has no enforced bounds.
No limits on freshwater are mentioned because when stripping the land to reach the phosphate ore, everything else is also stripped away. The monstrous dragline shows no mercy to Florida's rivers, streams, lakes, springs, or aquifers systems. As the dragline removes the land surface, all life is removed and with it goes Florida's riparian (public waterways) as well.
The dragline strips the land including Florida's riparian waterways, digging through and entirely removing rivers, springs, aquifers, lakes, water tables, and so on. (2) The amount of freshwater being entirely wasted daily by strip mining cannot be measured because the dragline removes all sources of freshwater, including riparian water resources by definition, as it strips the land.
Amazingly large volumes of once clear fresh water now sit in giant man-made pits in the ground, some as large as a square mile and may be over one hundred feet in depth. These pits are so large one can see them on Google© Maps from space.
West Central Florida, seen from Google© Maps displays the untold amounts of freshwater being wasted by Florida's phosphate industry. All those square blue holes seen in west central Florida are where draglines have stripped the earth, while industry produces super-sized rectangular shaped pits in the Florida landscape and filled with billions of gallons of toxic water.
That's right; those big blue rectangular shapes on the map are not lakes. Those huge rectangular holding tanks (not lakes) are for billions of gallons of toxic wastewater by-products to be kept for an indefinite amount of time. The mountainous walls of the giant pits are made of radioactive phosphogypsum which is a toxic by-product of the production of fertilizers.
The proof of riparian waterways being destroyed by the phosphate industry is undeniable. State officials "see" the environmental damage as well, but do not enforce existing laws, or "permit" certain politically motivated allowances. Apparently, the phosphate industry is not held accountable for severe environmental impacts, over consumption of (public) freshwater resources while continuously creating numerous toxic pits of wasted freshwater resources.
Reference
FDEP - dep.state.fl.us/water/

Florida Faces Vanishing Water Supply : NPR. -npr.org/templates/story/story.php?storyId=11097869
This article has been viewed 1,157 times.
Rate article
This article has a 5 rating with 5 votes.
Article comments
There are no posted comments.