Florida Riparian Lands And Navigable Waterway Rights
Author

Davey Crockett

Published

May 5, 2016

Word count

707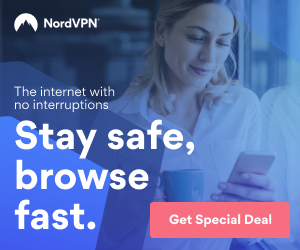 The Peace River Valley watershed with all its tributaries, streams, bogs, marshlands, springs, and aquifers is considered by the state of Florida to be "navigable waterways" or "public domain." (2) Navigable waterways are defined by their potential for "public use" in its unaltered state. Navigability does not rely on the water body's actual use based on Florida state law. These laws and regulations were passed at the time of Florida's statehood in 1845. Florida does account for public use of all navigable waterways as public domain and has always encouraged their use for public recreation, state commerce, and tourism.
The laws and regulations described above are based on the sovereignty (1) of the state given by authority of the United States federal government in 1845. In other words, the state of Florida holds the land under navigable waterways in "trust" for the citizens of the state. The land under the navigable waterway may not be sold, traded, or given away by the state or altered because it is considered public lands. The state of Florida holds freshwater resources in public "trust" for all to enjoy.
Freshwater resources, riparian lands, and navigable waterways are intertwined by state laws as public domain. One cannot insure riparian lands including freshwater and saltwater because with some exceptions only the state (public) has the right to own lands covered with navigable freshwater or saltwater. For example, tidal low water marks to high water marks are riparian "public domain" lands.
In another example, one cannot own the land located between the low water mark and the high water mark in a river. This land is considered riparian in nature and held in a trust based on the sovereignty of Florida as a state. Submerged land is also public domain known as riparian lands which include river banks, lowlands, and watersheds.
Here is a more detailed example of navigable waterways: An aquifer feeds surface springs which supply spring water to streams and are all considered navigable waterways, which makes them public domain by definition. One may legally boat up the river into a natural surface spring, then dive through the spring into the aquifer feeding the spring because these are public domain. One may stay in a navigable waterway as long as one wants based on riparian laws and navigable waterways as Florida law permits. For instance, one may be unable to use a boat in a public waterway due to the water body being a manatee sanctuary or the like. However, following the example above, one may legally swim in the same waters with the manatee, again as Florida law permits.
Riparian or littoral rights including navigable waters and the land under the waters cannot be disturbed in a way that harms rights of others (3). The phosphate industry strip mines in watersheds and water tables in the Peace River region. Industry officials may be neglecting public rights and laws based on current industry practices by illegally removing riparian lands including navigable waterways. These practices also harm hydrologic downstream movement and thus disrespect the rights of others to the water as downstream users. This method seems highly controversial and may be illegal.
Florida elected officials enacted laws to regulate and protect the natural beauty of the distinct physical features of the Florida landscape for tourists, visitors, and residents. However, the land strip mined by Florida's phosphate industry falls under the protection of riparian lands and navigable waterways. Phosphate industry activities in these areas destroy environmental riparian lands and navigable waters, seemingly without responsibility to Florida law.
It appears Florida elected officials have a different agenda when promising the voters to protect Florida from environmental vandalism, but still "permit" the phosphate industry to plunder riparian lands and navigable waterways. Florida's politicians collect large "donations" from phosphate officials without being indebted, they say. However, Florida's politicians pander to phosphate industry officials similar in fashion to the way a litter of piglets jockey for position to get more milk from the mother pig.
Reference
Florida Senate - www.flsenate.gov/Laws/Statutes/2011/253.141.

Riparian Rights Definition. - www.duhaime.org/LegalDictionary/R/RiparianRights.aspx.

The Public Trust Doctrine: Historic Protection for Florida's Navigable - floridabar.org/divcom/jn/jnjournal01.nsf/Author/8D98D298C0060C0785256B110050FFB7.
Florida Mines is your website for learning the unethical practices of Florida's phosphate strip mining industry. See how they destroy and pollute unique aquifer systems, watershed, springs, creeks, and rivers. Florida's residents should contact their elected officials over Florida's phosphate industry's severe environmental impacts.
Read more from Davey Crockett @ https://www.flmines.com – Florida Mines
Article source:
https://articlebiz.com
This article has been viewed 1,168 times.
Rate article
This article has a 5 rating with 8 votes.
Article comments
There are no posted comments.